Pedestrian Killed By 2 Hit-And-Run Drivers In Boca Raton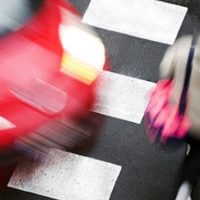 People should be safe to walk around without fear of being killed by a reckless driver, but that was not the case for a man killed this week in Boca Raton. The man was reportedly crossing Glades Road just before 6:30 in the morning, when he was struck by an SUV, believed to be a 2008-2015 Nissan Rogue. The SUV continued driving and did not stop at the scene or to assist the pedestrian. According to police, the SUV sustained damage to its front bumper as well as to the side of the vehicle. Initially, police believed that the SUV was the only vehicle involved in the hit-and-run collision, however, upon reviewing footage of the accident, they discovered that a second vehicle also struck the pedestrian and fled the scene. This vehicle is said to be a 2011-2017 Hyundai Veloster. Police said the Veloster sustained damage to the passenger side. The man was unfortunately killed due to the collisions and was pronounced dead at the scene. His family invoked privacy act protections, so his name and other details about his identity are not available, however, the police are still seeking any information that could help them identify the two hit-and-run drivers.
Pedestrian Accidents in Boca Raton
Pedestrian accidents tend to increase during the summer months, when more people are prone to walking around. The risk of walking also increases during the summer, as speeding and DUIs also increase. Being the victim of a hit-and-run accident can pose unique challenges when it comes to getting compensation for your injuries. All Florida drivers are required to have PIP coverage, which will provide up to $10,000 of coverage for injuries regardless of who is responsible for causing the accident. Many drivers also have uninsured vehicle coverage as part of their policy, which can also be used in the event of a hit-and-run accident. However, that coverage often is not enough for the injuries sustained by a pedestrian when struck by a vehicle, which can easily result in hundreds of thousands of dollars of injuries. A personal injury lawyer may be able to help you bring a personal injury lawsuit by identifying the hit-and-run driver or by identifying other potentially liable parties who contributed to causing the accident. For instance, if another driver was involved in causing the accident, or the city or state neglected to properly maintain signage or signals which contributed to causing the accident, they may be able to be added as parties to your lawsuit. As hit-and-run accidents are a crime in Florida, the police will be motivated to locate the responsible driver which may help in your ability to hold them financially accountable in court. If you have questions about what legal options are available to you in order to recover financially in the aftermath of a hit-and-run accident, a Florida personal injury lawyer can review the facts and circumstances of your case in order to determine the best path forward.
Contact the Leifer & Ramirez to Schedule a Consultation Today
If you have been injured in a hit-and-run accident, our lawyers want to hear from you. The Boca Raton hit-and-run accident attorneys at the Leifer & Ramirez are experienced and ready to fight to get you the maximum amount of compensation that you are entitled to. Contact us today to schedule a consultation.
Source:
palmbeachpost.com/story/news/2022/08/06/pedestrian-killed-hit-and-run-boca-police-seek-two-drivers/10255613002/