Most Common Injuries In Pedestrian-Vehicle Accidents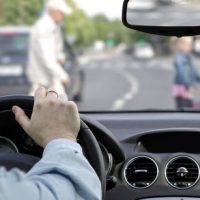 It's no secret that pedestrians are incredibly vulnerable on the road. Even if a pedestrian is following all rules, laws, and taking all possible precautions, one distracted driver can kill them in an instant. For this reason, it's really unfair to place the responsibility for staying safe on the road on pedestrians. There is little that a person can do to survive once a car is moments away from hitting them. Unlike cars, pedestrians have no external protection against a collision, resulting in serious injuries, and frequently, death. If you have suffered an injury as a result of being hit by a vehicle while you were walking on the sidewalk or street, you may feel like it is impossible to get your life back on track. However, there are legal options available to you. An experienced Florida personal injury attorney can help you hold the negligent driver accountable and recover damages for all financial harm that you have suffered as a result of your injuries. Read on to learn more about the most common injuries suffered in a car accident and how you can bring a personal injury lawsuit to recover.
Common Pedestrian Injuries Caused by Being Hit by a Vehicle
Broken and fractured bones. Broken and fractured bones are very common in pedestrian-vehicle collisions. Additionally, severe fractures, known as compound fractures, are also common in these kinds of accidents. The bones that are most likely to be broken or fractured will depend on where the car hit the pedestrian, however, pedestrians most often break and fracture bones on the arms, hands, legs, pelvis, back, and shoulders.
Lacerations and contusions. A pedestrian will not just suffer injuries from the impact of the vehicle, but also from the fall. For instance, the pedestrian may hit the ground very hard, or even break a windshield. These injuries can cause road rash, lacerations, contusions, and other potentially serious injuries that will need to be treated at a hospital. Cuts and lacerations are susceptible to infection and may require stitches, and large or colorful bruises may indicate an internal bleed or hemorrhage, so it is always important to get medical attention right away to prevent an existing problem from getting worse, or to detect a more serious problem while there is still time to treat it.
Traumatic brain injuries. It is unfortunately common for pedestrians to suffer trauma to their heads during a pedestrian-vehicle collision. This may occur when they hit the ground or car, and can be very serious, resulting in concussions, brain bleeds, or internal hemorrhage. Traumatic Brain Injuries can also have long-lasting effects, such as personality changes, depression, fatigue, lethargy, headaches and migraines, sensitivity to light, anxiety and other mood changes, and more. These symptoms may be immediate or delayed.
Injuries to the spinal cord. Car accidents are the #1 cause of spinal cord injuries in the United States, and they can have devastating consequences for those affected, including a loss of sensation, reduced motor function, and even full or partial paralysis.
Soft tissue damage. 
Contact Leifer & Ramirez in Boca Raton, Florida, Today 
If you are a pedestrian who has suffered serious injuries as the result of a negligent driver, Leifer & Ramirez are ready to fight to get you the compensation that you deserve. Contact our Boca Raton car accident lawyers today to schedule a consultation.