How Often Are People Misdiagnosed In The Emergency Room?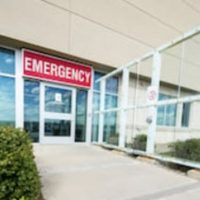 A misdiagnosis can be frightening and leave you feeling helpless. But how often are people misdiagnosed in the emergency room?
It's important to know what your options are if you believe you were misdiagnosed in the emergency room. Consider speaking with our Boca Raton emergency room error lawyers at Leifer & Ramirez if you think you were a victim of misdiagnosis in the ER and want to explore your legal options.
If you can prove misdiagnosis, you could be entitled to financial compensation through a medical malpractice claim.
How Common Is Misdiagnosis in the ER?
According to a 2022 study by the Agency for Healthcare Research and Quality, an estimated 6% of people are misdiagnosed in ERs per year. Given that about 130 million people visit emergency rooms every year, an estimated 1 in 18 patients gets a misleading or wrong diagnosis.
Given how prevalent misdiagnosis in emergency rooms is, you need to understand how to handle a misdiagnosis in the ER and what steps you can take to ensure that your medical needs are properly addressed.
What to Do if You Were Misdiagnosed in the ER?
If you believe you were misdiagnosed while visiting an emergency room, take the following steps to ensure that your health is properly cared for:
Seek Additional Medical Advice
If you feel that the diagnosis or treatment provided by the emergency room was incorrect, it is important to seek out additional medical advice. This could mean making an appointment with a specialist or consulting with your primary care physician. If possible, bring all relevant documents, such as lab results and other medical records, with you when seeking second opinions. You should also be aware of any new symptoms that have developed since being seen in the ER, as they could clue doctors into other potential diagnoses or treatments.
Document Your Experience
It is crucial to document your experience with the emergency room so that you have evidence if legal action is necessary down the road. Start by obtaining copies of all of your medical records from the ER visit, including doctor notes, test results, and billing information. Additionally, write down everything that happened during your ER visit, including specific details about conversations between yourself and medical staff, any treatments that were administered, etc. Make sure to include dates for each item noted so that there is an accurate timeline of events should legal action become necessary later on down the road.
Consider Legal Action
In cases where negligence or malpractice occurred due to a misdiagnosis, it is possible to pursue legal action against those responsible for providing incorrect or inadequate care in order to seek compensation for damages incurred due to their actions/inactions. Before deciding whether or not legal action should be pursued in your case, speak with an experienced attorney who specializes in medical malpractice cases so that they can provide guidance based on their knowledge and expertise within this area of law.
Contact Leifer & Ramirez to Discuss Your Legal Options
A misdiagnosis can be incredibly frightening, but it's important not to panic and instead take proactive steps to ensure that your medical needs are met following an incorrect diagnosis in an emergency room setting. If you are considering taking legal action, contact our lawyers at Leifer & Ramirez. Get a free case evaluation by calling 561-660-9421 and discuss whether or not you can pursue a medical malpractice claim.
We serve clients throughout the state of Florida, including Boca Raton, Delray Beach, Pompano Beach, Deerfield Beach, Fort Lauderdale, and West Palm Beach.
Source:
effectivehealthcare.ahrq.gov/products/diagnostic-errors-emergency/research#field_report_title_1