How Do You Prove Damages For "Loss Of Earning Capacity"?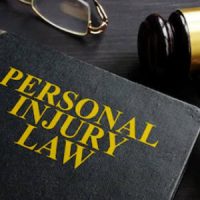 In a personal injury case, the victim may seek damages related to their loss of income. For instance, if you were injured in an auto accident and had to take time off from work to seek medical treatment, you could sue the other driver and ask them to compensate you for your lost wages.
It is also possible to seek damages for "loss of earning capacity." This is a bit trickier to prove versus a claim for lost wages. Earning capacity is essentially a reduction in your ability to make money in the future. So let's say that an auto accident did more than just send you to the emergency room. The accident left you with a permanent injury that makes it impossible to return to your former job. If you are unable to work at all–or you can only perform lower-paying jobs–that would qualify as a loss of earning capacity.
Passenger Wins $1.7 Million Medical Malpractice Judgment Against Cruise Line
As you might expect, proving a loss of earning capacity can be tricky. Unlike lost wages, which can be easily proven with employment and medical records, earning capacity is by its very nature a hypothetical estimate of future income. There must still be some factual foundation to support such an award–it cannot be mere speculation.
A recent decision from the U.S. 11th Circuit Court of Appeals, Buland v. NCL (Bahamas) Ltd., helps illustrate the uphill climb plaintiffs can face when it comes to this subject. This case involves a medical malpractice claim against a cruise ship operator. The plaintiff was a passenger on a Norwegian cruise vessel. He went to the ship's infirmary complaining of stomach pain. On-board doctors determined the plaintiff had suffered a heart attack. The doctors decided to keep the plaintiff on the ship and declined to administer available medication to treat his condition. After the ship later docked in Miami, the plaintiff was admitted to the hospital, where he required a cardiac catheterization.
The plaintiff sued the cruise line, arguing the ship's doctors were negligent in not evacuating him from the ship right away. The case proceeded to a jury trial in Miami federal court, which ultimately resulted in a $1.7 million award. But the judge declined to submit the plaintiff's claim for loss of earning capacity to the jury, finding there was insufficient evidence to support such an award.
On appeal, the 11th Circuit agreed. The only evidence admitted at trial on the issue of lost earning capacity was the plaintiff's own testimony. Just prior to the cruise, the plaintiff had left a lucrative job as chief financial officer of a corporation in Trinidad & Tobago to pursue real estate development. The plaintiff told the jury that following his heart attack, he believed he could work no more than 10 hours per week at part-time jobs such as teaching or serving on a corporate board.
Both the trial court and the 11th Circuit concluded that this testimony did not establish "the full extent of [the plaintiff's] post-injury earning capacity." He may not have been able to resume a 60-hour-per-week job as a chief financial officer. But there was a substantial gap between that and working 10 hours per week.
Speak with a Florida Personal Injury Attorney Today
Personal injury lawsuits are not just a matter or proving the defendant was negligent. The plaintiff must also present sufficient evidence of the losses they have sustained. An experienced  personal injury lawyer can help you prepare and present a comprehensive case to the court. Contact Leifer & Ramirez today to schedule a free consultation.
Source:
scholar.google.com/scholar_case?case=4144837257396115417