How Can Medical Insurance Benefits Affect My Personal Injury Award?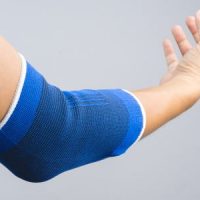 One of the most basic principles of personal injury law is that an accident victim is entitled to compensation for their medical expenses. In simple terms, if you are injured in a slip-and-fall accident, and your subsequent medical bills come to $10,000, the negligent property owner can be required to pay you $10,000 in damages.
Of course, things are not always that simple. If you have medical insurance, for instance, the insurer typically pays for most, if not all, of your accident-related medical bills. In most cases, the insurer has also negotiated a lower rate with your healthcare provider than what you are actually billed. So let's say your $10,000 medical bill was actually settled by your insurance company for $6,000. Can you still ask for $10,000 in damages against the negligent property owner?
In short, no. Florida law requires a judge to deduct–or setoff–certain third-party payments you receive to cover your expenses in personal injury cases. This includes any payments made by a private insurance company on your behalf.
Florida Supreme Court Asked to Resolve Medicare "Offset" Issue
But what about payments from a public insurer, such as Medicare? Are these payments also deducted from a personal injury award? Here, the answer is a bit more confusing. Florida law states that benefits received Medicare "shall not be considered a collateral source" in personal injury cases. This means a judge is not authorized by statute to deduct Medicare benefits from a personal injury award. Nevertheless, at least two Florida appellate courts have said that when considering the question of damages at trial, an accident victim cannot introduce the "gross amount" of their medical bills if Medicare has already paid the provider a lesser amount "in full satisfaction." In other words, if the hospital billed you $10,000 but agreed to accept $6,000 from Medicare in full satisfaction of your debt, you cannot then introduce the $10,000 bill at trial as evidence of your damages.
The Florida Fourth District Court of Appeal recently addressed this issue and requested the Florida Supreme Court's intervention. The Fourth District is one of the courts that previously held that in cases like this, a Medicare recipient's original medical bills are "irrelevant" in a personal injury case and thus inadmissible as evidence. In a more recent decision, Gulfstream Park Racing Association, Inc. v. Volin, the Fourth District reaffirmed its position. But the Court also acknowledged there was still some ambiguity.
The problem, the Court explained, was the Florida Supreme Court held in 2015 that a trial court could not consider an accident victim's "eligibility for future benefits from Medicare, Medicaid, and other social legislation" as potential offsets from a personal injury award. But as the Fourth District noted, this ruling only applied to future benefits, not past medical expenses that had already been paid by Medicare. The Fourth District therefore stood by its earlier position that an accident victim could not introduce their "gross" medical bills as evidence when Medicare had already satisfied the debt. But given the ongoing confusion on this point, the Fourth District joined its colleagues in the Second District in asking the Supreme Court to resolve the matter once and for all.
Speak with a Florida Personal Injury Lawyer Today
Dealing with medical bills and insurers following an accident is frequently confusing and a source of additional stress for victims. If you need legal advice regarding your rights in this area and would like to speak with a qualified Deerfield Beach slip and fall accident attorney, Contact Leifer & Ramirez today to schedule a consultation.
Source:
4dca.org/content/download/743188/opinion/193471_DC13_05192021_095343_i.pdf