Florida Supreme Court Weighs In On Excavation Accident Lawsuit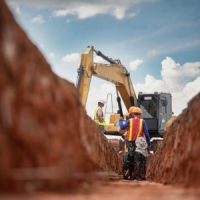 In 1993, the Florida Legislature passed the Underground Facility Damage Prevention and Safety Act. This law created a single toll-free number that a contractor could call before engaging in excavation or demolition work that might affect an existing underground facility. By calling the number, the contractor would give any "member operators" the chance to identify and locate any relevant facilities. This, in turn, would help reduce or prevent potential injuries that could arise if an underground facility was damaged during excavation.
The Florida Supreme Court recently held this law created a standalone personal injury action when someone was injured due to an excavator's violation.
Here is the context: Peoples Gas System (PGS) distributes natural gas. During an excavation, an employee of a construction company ruptured a PGS gas line. The rupture led to an explosion, which severely injured the employee.
PGS and the contractor initially sued one another. PGS insisted the contractor failed to provide adequate notice of its excavation. The contractor said it did provide notice. Eventually, the companies settled out of court.
The injured employee, however, filed his own personal injury lawsuit against both companies in Florida state court. He alleged PGS failed to mark its underground facilities as required by the law. Ultimately, this litigation also settled, with the employee receiving a payment from the contractor and him dismissing his complaint against PGS.
PGS then filed a new lawsuit in federal court against the contractor, this time seeking to recover the money it had paid to settle the employee's personal injury case. A federal judge dismissed the lawsuit, however, stating that under the Florida law, the contractor had no duty to indemnify PGS for "money it paid during the settlement of a third-party [personal] injury claim."
PGS appealed that ruling to the U.S. 11th Circuit Court of Appeals, which has federal appellate jurisdiction in Florida. That court then asked the Florida Supreme Court to clarify the law on this point. Specifically, whether or not the act "provides a standalone cause of action, or whether it simply clarifies the legal analysis in a negligence claim."
The state supreme court's response was as follows:
The Underground Facility Damage Prevention and Safety Act does create a standalone cause of action.
This cause of action is based on negligence (i.e., personal injury law).
Liability under the Act requires proof of proximate causation and is subject to a defense of comparative liability. In other words, the contractor can argue that PGS was also partially or completely at-fault for what happened.
PGS can pursue not only damages arising from the injured employee and damaged property, but also "economic damages" arising from its loss of business.
The Act itself does not create any right to "indemnity."
With these principles in mind, the Florida Supreme Court returned the case to the 11th Circuit for further proceedings.
Speak with a Florida Personal Injury Attorney Today
If you have been injured in an industrial accident caused by a company's negligence or failure to follow the law, it is important that you seek out timely advice from a qualified Boca Raton personal injury lawyer. Contact Leifer & Ramirez today to schedule a free initial consultation.
Source:
floridasupremecourt.org/content/download/747784/opinion/SC19-1305.pdf