How A "Forum Selection Clause" Can Affect Your Personal Injury Lawsuit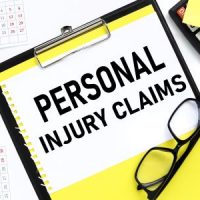 Anytime that you enter into a contractual relationship with another party, it is crucial that you read the fine print, particularly as it relates to "forum selection." This refers to a clause in a contract that specifies where any litigation or legal disputes arising from said contact must be heard. Even when such a clause might require a plaintiff, such as a personal injury victim, to pursue their case in a different state–or even a different country–a U.S. court will often still hold such requirements legally enforceable.
U.S. Man Who Contracted COVID-19 on Cruise Must Sue Ship Owner in Italian Courts
A recent decision from the U.S. 11th Circuit Court of Appeals, Turner v. Costa Crociere, S.P.A., illustrates how forum selection clauses are often applied to inconvenience plaintiffs. This is yet another personal injury case to arise from the COVID-19 pandemic. The plaintiff in this case purchased a ticket on a cruise scheduled to depart Fort Lauderdale. The ticket itself constituted a contract that contained a number of terms and conditions, including a forum selection clause.
Just before the plaintiff's scheduled cruise began, the same ship was in the middle of completing another cruise when COVID-19 reached pandemic status. Indeed, the ship had to dock in the Cayman Islands to evacuate a passenger who tested positive for–and later died from–COVID. Nevertheless, the cruise line decided to keep the ship sailing and proceeded with the plaintiff's cruise from Fort Lauderdale.
During the plaintiff's subsequent cruise, there was a COVID-19 outbreak. The plaintiff and at least 35 other passengers contracted the virus. The plaintiff then filed a class action complaint against the cruise line operator in federal court in Florida, alleging negligence under maritime law.
The defense then moved to dismiss the case on the grounds that the forum selection clause in the plaintiff's ticket required adjudication of any disputes in Italian courts under Italian law. A Florida judge agreed with the cruise line and granted its motion to dismiss. On appeal, the 11th Circuit upheld the judge's decision.
The appellate court explained that while a forum selection clause may be unenforceable due to "fundamental unfairness," merely requiring a U.S. plaintiff to pursue a personal injury claim in a foreign country is not, in and of itself, unfair. The Court noted that the cruise line produced an affidavit from an Italian attorney who explained that the plaintiff "would not be required to attend routine proceedings in person" in Italy. And even when the plaintiff's attendance was required, he could arrange for a local attorney to appear on his behalf or schedule a remote proceeding from the United States. This might be inconvenient, the 11th Circuit said, but it did not deprive the plaintiff of his right to due process.
Speak with a Florida Personal Injury Attorney Today
If you are considering a personal injury lawsuit, it is important to consult with an attorney before taking any action. If you need to speak with a Fort Lauderdale personal injury lawyer as soon as possible, Contact Leifer & Ramirez.
Source:
media.ca11.uscourts.gov/opinions/pub/files/202013666.pdf