Florida Ranked Top of the List for Worst State to Ride a Bicycle – Again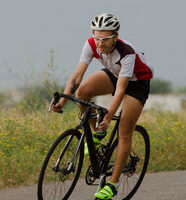 The Sunshine State continues to dominate the rankings as the state most likely to be killed on a bicycle, according to recent statistics from the National Highway Traffic Safety Administration. The study shows that Florida had some 6.2 deaths per 100,000 people, which is nearly 60 percent higher than the closest states statistics.
The Tampa-St. Petersburg area leads the nation with seven deaths per capita followed by Jacksonville with six, Orlando with 5.8, and Miami with 5.4. Last year bicycle accident-related deaths fell to 117, the lowest since 2010, but through September 2018 nearly 100 cyclists have died putting the state back on track for around 130 this year.
So, What Is the Problem?
According to experts, Florida hosts the perfect storm for bicyclists. It has a dense population that is full of tourists that are unfamiliar with the roads and elderly drivers. Alcohol is also involved in many of the fatal bicycle accidents.
And although texting is illegal in Florida, experts say that texting is still happening and is a growing menace to bicyclists. Unfortunately, the laws in Florida prevent police officers from pulling over a driver strictly for texting. They have to have some other reason for the stop first.
What Is Being Done About the Problem?
The Florida Department of Transportation changed the width for bicycle lanes to seven feet from four in 2014. In 2016 they launched a campaign to put up better lighting in 2,500 locations where the most nighttime accidents occur. Local authorities have also increased educational campaigns in accident prone parts of Orlando. Whether the combined efforts work has yet to be seen.
The Bicycle Accident Claim Process in Florida
When a bicycle accident claim is opened, that claim will be assigned to a specific insurance adjuster. This adjuster will represent the financial interests of the company and will attempt to settle the claim for the smallest monetary amount possible. That is why it is important to keep this in mind when you are contacted by an insurance adjuster.
Florida is considered a no-fault state when it comes to claims for accidents. This means that you must turn your accident in to your own insurance company first for medical coverage. After that, you will be able to file a claim for negligence. Even if you are 99 percent at fault for the accident, you can still attempt to claim one percent of the damages.
Florida Biking Laws Simplified
Florida's laws for bicyclists are fairly simple. Bicycles are treated as vehicles and must follow all traffic signals and controls. You must have a regular, fixed seat and cannot carry more than the amount of passengers the bicycle is intended to carry. Parents can't allow their minors to violate the laws and bikes must have a braking system.
When riding on sidewalks, cyclists have the same duties and rights as pedestrians. Bicycles are required to have lamps when riding between sunset and sunrise and riders must use designated bike paths when traveling below the speed of other vehicles.
Have You or Your Loved One Been Injured in a Bicycle Accident?
If you or your loved one has suffered injuries or died as a result of a bicycling accident, you may be entitled to damages for your injuries or loss. The Boca Raton attorneys at Leifer & Ramirez have decades of experience handling a variety of bicycle accident claims and can help you too. Contact us today to schedule a free and confidential consultation.
Resource:
orlandosentinel.com/opinion/audience/david-whitley/os-ae-cyclists-deaths-florida-david-whitley-0925-story.html