Family Sickened After Being Exposed to Pesticide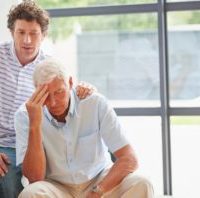 When you go on vacation, you should expect the best. Regardless of whether you have a lavish room at a luxury resort or you have an economy based room at a 3-star hotel, you should not have to worry about being made sick from the amenities in the room or worry about being injured by faulty equipment.
However, for a family of four from the metropolitan Philadelphia area, what was supposed to be a dream vacation quickly became a nightmare. Shortly after arriving at a condo that they rented in the U.S. Virgin Islands, the family became ill. The two boys who accompanied their parents even experienced seizures. After paramedics responded, it was discovered that a toxic pesticide, methyl bromide, had been used on the condo below theirs, and had seeped into the condo.
Pest control company Termanix had apparently sprayed the first level condo shortly before the family had arrived. While the parents are reportedly recovering, the children remain in critical condition. Undoubtedly this ordeal will lead to a premises liability lawsuit.
Such a suit seeks monetary damages due to negligence in keeping a property safe from hazards that can injure or sicken a patron. Property owners have a duty to make sure a property is free from such hazards and must take reasonable steps to correct a problem once it is reported. If an owner fails to do so, and a person is injured, the property owner could be held liable. Those injured could seek damages for pain and suffering, medical expenses and lost wages.
If you have questions about premises liability suits, an experienced personal injury attorney can help.