Airbag Recall Now Affecting Mini Coopers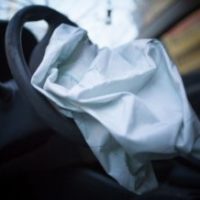 In Florida, we are obvious fans of convertibles. The weather (especially during the winter months) is conducive to having topless cars. Also, having small, nimble cars is helpful in densely populated areas. They are easy to steer (and to park), and let's face it…they are fun to drive. As such, they are arguably favorites for teen drivers and retirees alike.
Despite their popularity, they apparently are not immune from being recalled. The massive airbag recall that affected a number of automakers last year has also appeared to BMW. The German automaker recently announced that it would be recalling 91,000 Mini Coopers in North America.
According to aCNN.com report, the defect involves a sensor mat inside the vehicle that tells the airbag unit that a driver is sitting inside the car, so that it would inflate in the event of a crash. The National Highway Traffic Safety Administration reported that the defect would prevent the airbag from inflating because it would think that no one was in the car.
The recall is important not only to ensure drivers and passengers are safe when a crash occurs, there is a legal obligation that automakers must adhere to when defects are found. Essentially, they must take reasonable steps to ensure that consumers are notified and that the defect is repaired. Hence, the recall notices and the ability for consumers to bring their vehicles in for complimentary repairs.
BMW will be ready to accept vehicles on May 1. About 10 percent of all Mini Coopers (and convertibles) sold between 2005 and 2008 are affected.