What Your Personal Injury Attorney Needs to Know About Your Accident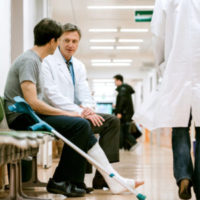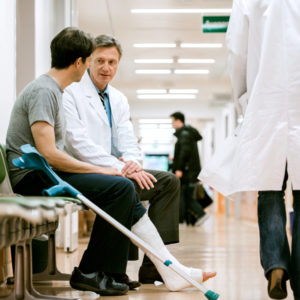 After you are involved in an auto accident, you may consult with a personal injury attorney. Your attorney will handle seeking out a settlement for your injuries, pain, and suffering, as well as any financial losses.
But, in order to ensure the best possible settlement or for your attorney to help you, there is a lot you need to tell them. Leaving out details, even details you feel are minor, could significantly alter the outcome of your case; therefore, when you meet with your attorney following a car accident, make sure to tell your attorney these very important things:
Date and Time of the Accident
This is not just a formality. Your attorney needs to know when the car accident happened so that he or she can make sure your case falls within Florida statute of limitations, as you only have so long from the time of the accident to file a lawsuit. Also, your attorney may need to know the date and time to find witnesses, locate police reports, and have their own in-house investigators do some research.
Events after the Accident
Your attorney will need to know everything that occurred right after the car accident. This includes all the conversations and dialogue that took place between yourself, the other party, witnesses, and everyone's actions. If the other party apologized for the accident, that is important because this means they admitted fault.
Details of Injuries and Financial Losses
Your attorney is seeking compensation for your losses and injuries, as well as any future claims. So, he or she need details regarding the types of injuries you suffered, medical bills for those injuries (it would help to have medical bills and records), and any other losses. Losses can include damages to your vehicle that you had to pay for, such as a deductible, lost wages or other personal losses.
All Parties Involved
Your attorney will want to know about all of the parties involved in the accident, especially if there were any commercial drivers or if the other driver was working at the time of the injury. That is because they may be able to hold not only the driver responsible, but their employer, for your injuries as well.
Laws
If you broke any laws during the accident, it could affect the outcome of your case. Do not leave this fact out; instead, be upfront and honest with your attorney regarding any laws you may have broken. That includes texting or talking on the phone, speeding, running a light or not wearing a seatbelt. If the other party broke laws and admitted it, let your attorney know.
Hire a Qualified Boca Raton Car Accident Attorney
The best attorneys know what to ask and how to help regardless of your answers. If you were injured in an accident, you need an experienced personal injury attorney by your side. Contact the personal injury attorneys at Leifer & Ramirez today. We offer free consultations and all information is 100% confidential. Schedule your appointment now at 561-660-9421.