Determining Liability In A Chain-Reaction Car Accident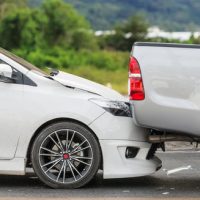 Florida is one of the most beautiful states for driving, but can also be one of the most dangerous. With many busy highways and interstates, chain-reaction car accidents are far too common. These accidents often occur due to a roll-over accident or a rear-end accident, which other drivers are unable to avoid, leading to a pile up. These accidents can have catastrophic consequences and result in multiple deaths and countless injuries. If you have been involved in a multi-vehicle collision or chain-reaction car accident in Florida, you may be struggling to cope with overwhelming medical bills and an unclear path to pursuing insurance compensation. The good news is that there are legal avenues available to you and you do not have to navigate the insurance claims process alone.
How is Fault Determined in a Multi-Vehicle Accident?
It is a more complicated process to determine fault in a multi-vehicle collision as compared to a two-vehicle accident. This is in part because so many vehicles are involved. Because there can be so much evidence to review, it can take insurance companies several months to make a determination as to who was at fault. During this time, victims of the accident may feel that they have no one to turn to for help and support. Retaining a personal injury attorney can help expedite the process in some cases by ensuring that insurance companies have the information that they need to make an accurate determination of fault or assignment of liability. In making these decisions, insurance investigators often rely on the police report, as well as statements from drivers and witnesses. Witness statements are often very helpful because driver's are limited to their own perspective of the crash, while other drivers or bystanders may have a more comprehensive view of the crash and how it played out. For this reason, insurance investigators may give more weight to witness statements. Any other evidence, including dash cam footage and photos and videos taken at the scene, can also be considered in trying to reach an accurate determination of fault. In most cases, fault will be assigned to the driver whose negligence provoked the chain reaction. For instance, if a driver was speeding a rear-ended another driver, provoking a chain-reaction car accident, the first driver who was speeding and caused the initial rear-end accident would be the at-fault party. However, it is not always so clear cut, as fault can be distributed among multiple parties. For instance, if the speeding driver rear-ended a car that had no tail lights, both of these drivers may be assigned some portion of the fault for causing the accident. Generally, provided that you are not assigned more than 50% of the fault, you will still be permitted to recover for your injuries and damages.
Contact the Leifer & Ramirez in Boca Raton, Florida
If you have suffered a serious injury, the experienced Boca Raton car accident attorneys at the Leifer & Ramirez are ready to fight to get you the compensation that you are entitled to. Contact the Leifer & Ramirez today to schedule a consultation.
Source:
leg.state.fl.us/statutes/index.cfm?App_mode=Display_Statute&URL=0700-0799/0768/Sections/0768.81.html