Choosing the Right Personal Injury Attorney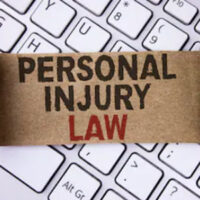 Car accidents are simply a fact of modern life, and sadly, so are the innocent victims who find themselves at the hospital for injuries ranging after encountering an accident due to someone else's negligence. Here in the Sunshine State, there are almost 400,000 car accidents every year. Many of these victims face ongoing health and financial implications afterward that can extend for months or even years, preventing them from working and leaving them wondering how to support their families. Fortunately, the victim of a car, truck or motorcycle accident may have cause to file a personal injury claim in cases where he or she has been injured either intentionally or through the careless actions of another driver.
However, it is difficult to navigate the personal injury world without proper legal representation. While it is possible to settle a claim without the help of a qualified Florida personal injury law firm, it is almost certain that the insurance company will offer less than if the accident victim retains an experienced lawyer. Therefore, if you believe you have a basis to pursue a personal injury lawsuit, you should consult a personal injury attorney as soon as possible. And when you're looking for an attorney to represent you in a personal injury claim, there are many factors you should consider. The Florida attorneys at Leifer & Ramirez offer the help you need.
The experience of the firm. You want a personal injury lawyer who has been around the block a few times and can tell you with confidence that your case will be handled with the utmost care and responsibility. With over 25 years of combined experience fighting for the rights of Florida injury victims, we have likely helped someone in shoes like yours.

Your interaction. We pride ourselves on developing a rapport with our clients that allows us to relay vital information relating to your case in a way you understand. We are here for you for every step to discuss your options with you and help you reach the best possible decision.

Our mutual interest. Of course we strive to help you get you the compensation you deserve. However, and most importantly, we are focused on your health and ensuring that you get back to the best version of yourself as quickly as possible. We understand that you and your family may have faced serious implications. We will fight aggressively to secure the maximum level of compensation to accommodate your current and future needs.
Have You or a Loved One Been Injured in a Car Accident? 
Then you need to find the right law firm with the right background and a proven track record. We sympathize with those individuals who find themselves not only physically compromised, but threatened with financial hardship all because they were in the wrong place at the wrong time. We also have the combination of skill, knowledge, and experience you can need to successfully represent you in your personal injury claim. As the  South Florida auto accident attorneys at Leifer & Ramirez, we offer the legal help that you need to help you ensure that you obtain the compensation you deserve. Contact us today.