Driving Safety For Older Drivers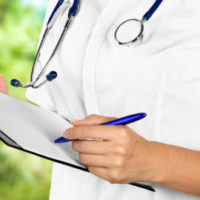 The South Florida Sun Sentinel recently reported that the state of Florida has approved a driving safety course that will allow senior drivers to qualify for insurance rate reduction simply by taking it. The newly created Alliance of Delray Residential Associations Mature Driver/Senior Citizen Driver Course for drivers who are age 55 and older qualifies for a state statute that says insurance companies may reduce premiums for drivers in that age range if they successfully complete an approved motor vehicle accident prevention course. Three dates for the Mature Driver Course have been scheduled, the first of which will take place this October.
Why Are Driving Courses For Older Drivers Necessary?
Driving is a great way for older adults to continue to maintain independence and social relationships as they strive to stay active. But unfortunately, drivers can also pose a risk to both themselves and others on the road as they age.
According to the Center for Disease Control, there were almost 42 million licensed drivers ages 65 and older in 2016. But that same year, 7,400 adults in that age range were killed and more than 290,000 were treated in emergency departments for motor vehicle crash injuries. Sadly, this equates to an average of 20 older adults being killed and almost 800 being injured in crashes every day.
How Should You Approach a Conversation About Driving Safety With an Older Driver You Love?
Because of the large amount of older drivers on the road, it is important to talk about driving safety. If you love an older driver, it is imperative that you plan ahead and take steps to ensure the safety of your loved ones on the road – and the safety of others. Importantly, you should understand prior to this kind of conversation that the topic of driving safety can make drivers defensive because so many older drivers view driving as a form of independence. Therefore, you should proceed with this conversation with compassion, but also with examples of specific observations of behavior that has triggered the conversation as well as alternative solutions that you can offer your loved one.
The kinds of behavior that should trigger this kind of conversation include:
Unexplained scratches or dents on your loved one's car
Becoming lost on routes that should be familiar
Driving too fast or too slow for road conditions
Receiving tickets for driving violations
Becoming visibly overwhelmed by driving
Experiencing repeated near-misses with cars or objects
Being advised by a doctor or other provider to stop driving
Have You Been Injured Because of the Negligence of an Older Driver?
Tragically, an older driver's desire to maintain independence can lead to another person being seriously injured – and we are empathetic if that person happens to be you. We understand how frustrating and challenging the aftermath of a car accident can be when you or a loved one has been injured. Fortunately, you have options under the law to hold the responsible parties accountable and help you recover the compensation that you are entitled to for your injuries. As the South Florida auto accident attorneys at Leifer & Ramirez, we have over two decades of experience assisting car accident victims in situations like yours and we offer the legal help you need. Reach out to us for help today.
Resource:
sun-sentinel.com/community/delray-sun/fl-cn-delray-beach-alliance-senior-driving-20190605-20190531-al3xlat4ovfzzmepwcyy4gslu4-story.html
https://www.leiferlaw.com/the-tragic-implications-of-road-rage/