Changes may be in store for Florida's anti-texting law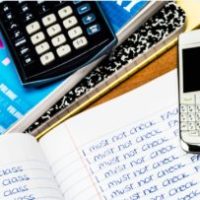 As cell phones have evolved and new ways to communicate have become popular, distracted driving has grown to be a substantial public safety issue. Texting while driving has arguably garnered as much attention as drunk driving over the past few years. Because of this, a number of states have passed laws prohibiting the use of handheld devices while operating a motor vehicle.
However, in Florida, texting while driving is actionable only as a secondary offense; meaning that law enforcement must observe another violation (i.e. speeding or registration issues) before issuing a citation for texting while driving. As such, few motorists are actually ticketed for this offense.
This may change when the legislature convenes early next year. Florida lawmaker Richard Stark has filed a proposal that would allow officers to stop and cite motorists for texting while driving as a primary offense. Also, the fines for the offense would double when committed in school zones and road construction zones.
A distracted driving citation would also have civil consequences as well. A traffic violation could be viewed as proof that a driver failed to use reasonable care while driving, and that such a failure was the proximate cause of an accident (and the injuries stemming from the crash). This would allow those injured in an accident to seek compensation for medical bills, lost wages, rehabilitation costs as well as pain and suffering.
It remains to be seen whether the bill will be passed into law, but it is a sign that distracted driving remains a serious hazard on Florida roads.