More vehicular drownings in Florida than any other state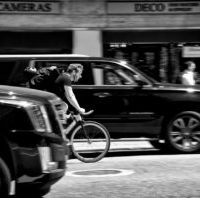 The weather across a majority of the Midwest and Northeast is making headlines this week. Weather that is customarily seen in January has made for treacherous driving conditions in Indiana, Michigan, Missouri and a host of northern states. In Florida, however, we are immune from these conditions (at least until January) but we dangerous conditions of our own.
According to a recent Orlando Sentinel report, Florida has the most drownings by auto accident of any state in the nation. Reporters researched data from the National Highway Traffic Safety Administration and found that Florida had more car accident related drownings, by far, compared to Texas, Louisiana, Indiana and Arizona; the states that rounded out the top five.
What's even more troubling, the federal data suggests that many more auto accident fatalities by drowning may have occurred, but local authorities may have misclassified them. Nevertheless, there are two principal questions that must be answered when considering how many drownings occur with car accidents: Why does this happen so often and what can be done about it?
As for the prevalence of these accidents, Florida has many more roads with water frontage than other states. Essentially, in addition to roads that are close to bays, oceans and rivers, there are many more retention ponds that are close to major roads and interchanges. Many of the ponds are required by state and local environmental rules. Additionally, there may be ponds that are not properly protected by guardrails that contribute to the number of vehicular drownings.
In these instances, the entity responsible for installing or maintaining the guardrails could be held liable if it failed to protect against a car going into the water.