Car Accident FAQs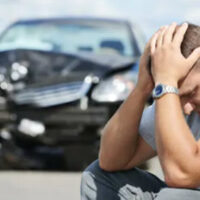 Car accidents can leave all parties confused about which steps to take next, and unfortunately, they happen often here in the Sunshine State. There are over 395,000 car accidents that take place in the state of Florida every year. Many of these car accident victims struggle with physical injuries resulting from the accident that make it even more difficult to understand how to proceed. Although an experienced car accident attorney can best answer your questions, below are answers to questions commonly asked by car accident victims.
What Should Happen at the Scene of the Accident?
The steps you take or fail to take immediately after a car accident can impact the outcome of your claim later on. One of the most important thing to remember if you have been involved in a car accident is not to leave the scene of the accident – even if you didn't cause the accident itself, you could face criminal hit-and-run charges for doing so. There are several steps you should take immediately following a car accident including:
Never admit fault
Call authorities to the scene and ask for a report
Obtain needed emergency medical care
Take pictures of the scene and surrounding area
Write down contact information for witnesses
Record insurance information from the drivers of every vehicle involved in the accident
While this gives you a general idea of what to do, understand that these steps might vary depending on the unique aspects of your car accident. As one example, gathering information will have to wait if you or anyone else involved in the accident is seriously injured and need significant emergency medical attention.
What Happens if the Other Driver Doesn't Have Insurance?
The good news is that Florida is a state with no-fault auto insurance. This means that the auto insurance provider of a driver who has been involved in an accident will automatically pay for certain damages, regardless of fault, up to a specified limit due to personal injury protection (PIP). Anyone who has a valid Florida license plate is required to have at least $10,000 in PIP insurance coverage. This means that you can even collect medical expenses from your own PIP insurance. But PIP insurance is not the only way to obtain compensation for your injuries.
Do I Have to Obtain Medical Help After an Accident?
No, but it's a good idea. For purposes of your health and any insurance claims you file, it's best to always seek medical attention as soon as possible following a car crash. Even if you feel fine initially afterward, you may have latent injuries that have been masked by the adrenaline from the accident. An experienced medical professional can uncover these injuries before they worsen. Additionally, in order to recover under certain policies, such as PIP, you only have a certain amount of time to seek treatment. For example, PIP requires that you obtained medical treatment for your injuries within 14 days of an automobile accident.
Have You Been Injured in an Accident?
The  South Florida auto accident attorneys at Leifer & Ramirez have helped many injured victims in situations like yours during their 25 years of combined experience. Contact us today for help and we can begin answering your questions and helping you understand your right to maximize your compensation.
https://www.leiferlaw.com/what-do-i-do-after-my-child-is-injured-in-a-car-accident/