Can My Auto Insurance Company Require An "Independent" Medical Exam Before Paying Out PIP Benefits?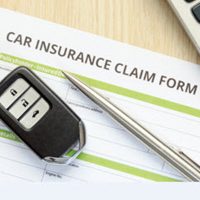 Florida follows a "no-fault insurance" rule with respect to auto accidents. Essentially, this means that if you require medical care following an accident, your own insurance company is expected to provide "personal injury protection" (PIP) benefits to cover your expenses. The insurer is required to provide such coverage without regard to fault–i.e., without deciding who caused the accident.
But just because you have PIP coverage, that does not guarantee the insurer will always agree to pay out benefits. The law permits the insurer to require you to undergo an "independent medical evaluation" (IME). That is, the insurer can ask their own doctor to take a look at you and decide whether or not you require ongoing treatment for your injury. If the IME doctor decides you do not need additional care, the insurer can cut off your PIP benefits.
Insurer, Medical Provider Fight it Out in Court Over Accident Coverage
Of course, you can challenge your insurance company's decision in court. But this involves its own challenges. After all, insurers are well represented and will often fight litigation at every stage.
Take this recent case from the Florida Third District Court of Appeal, United Automobile Insurance Company v. Gables Rehab, Inc. The plaintiff in this case is actually a medical provider that treated a car accident victim. The victim then assigned their right to PIP benefits to the plaintiff as payment for medical services received. The insurance company–the defendant–had already denied the victim's request for PIP benefits following an IME.
Before a Miami-Dade judge, the plaintiff moved for summary judgment. Basically, the plaintiff argued it was entitled to a judicial finding that the medical services it provided to the accident victim were "reasonable and necessary" as a matter of law. The defendant opposed this motion, pointing to an affidavit filed by the doctor who conducted the IME.
But the plaintiff argued that during a pre-trial deposition, the IME doctor offered testimony that constituted a "bald repudiation" of his affidavit, in effect conceding that the victim's care was medically necessary. The judge agreed, struck the doctor's original affidavit, and granted the plaintiff's motion for summary judgment.
On appeal, the Third District reversed and returned the case for a full trial. The appellate court said the IME doctor's deposition testimony did not "repudiate" his affidavit; it merely conflicted with the opinion of the doctor who treated the victim. As such, a trial was necessary to resolve this disputed issue of fact.
Speak with a Florida Personal Injury Attorney Today
Many car accident victims are surprised to find they have to fight their own insurance company just to obtain the benefits they paid for through their policy premiums. But at the end of the day, insurers are there to make money for themselves, not pay out policyholder claims. So you should never assume that your insurer will pay your PIP benefits without a fight.
By working with an experienced auto accident lawyer, however, you can significantly increase your chances of a favorable outcome when dealing with a reluctant insurer. So if you have been injured in an accident and need legal advice, contact Leifer & Ramirez today to schedule a consultation.
Source:
3dca.flcourts.org/content/download/731906/opinion/210091_DC13_04142021_103923_i.pdf