Can A Personal Injury Defendant Exclude Potential Jurors Based On Race?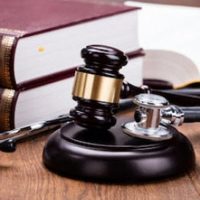 In a personal injury case, the plaintiff has the right to trial by jury. A civil jury is composed of either 6 or 12 individuals. Before the jury is seated, both sides have the right to question potential jurors. This process is known as voir dire. As part of voir dire, a party can challenge–object to–the seating of any potential juror "for cause," i.e., because there is reason to believe that juror will not be impartial. The trial judge is ultimately responsible whether to sustain or overrule a challenge for cause.
A civil litigant is also entitled to three "peremptory" challenges. With a peremptory challenge, the party is not normally required to state their reason for objecting to the juror's participation, and the judge must allow the challenge. However, there are some exceptions. For example, the Florida Supreme Court has said that a party may not use a peremptory challenge to exclude a potential juror based on their race.
Appeals Court Declines to Throw Out Medical Malpractice Verdict Against Hospital
A recent decision from the Florida Third District Court of Appeal demonstrates this principle in action. In this case, Hialeah Hospital, Inc. v. Hayes-Boursiquot, the estate of a deceased woman sued a hospital for medical malpractice in connection with her death. The case was tried before a jury, which returned a verdict in favor of the estate.
On appeal to the Third District, the hospital argued it should receive a new trial because the judge improperly rejected one of its peremptory challenges to a prospective juror. The deceased was a Haitian and African-American woman. During voir dire, the hospital sought to exclude three Haitian and African-American jurors. The estate objected under a procedure known as a Melbourne challenge.
A Melbourne challenge basically means that a party objects to the other side's use of a peremptory challenge to exclude a juror due to their membership in a "distinct racial group." Once a Melbourne challenge is made, the party who exercised the peremptory challenge must then offer a "race-neutral" explanation for their action. The judge then decides if this explanation is valid or merely a "pretext" for engaging in racial discrimination.
Here, the judge sustained 2 of the 3 Melbourne challenges made by the estate. The hospital then appealed 1 of these 2 decisions. The juror in question was an African-American. The hospital argued it challenged the juror based on the fact he was a nurse, and given this was a medical malpractice case, that made him potentially biased. Neither the trial judge nor the Third District accepted that as a "race-neutral" explanation. The trial court noted that given the hospital had already objected to two other Haitian and African-American jurors, it was clear the hospital was deliberately trying to exclude certain jurors based on race. The Third District similarly noted that it was permissible for a trial court to "consider logical implications in evaluating the likelihood of racial discrimination where a pattern exists."
Speak with a Florida Medical Malpractice Attorney Today
Even when it comes to medical malpractice and personal injury cases, racial bias is still an issue many plaintiffs and their families will need to deal with. This is where having an experienced  medical malpractice lawyer can prove invaluable. If you have been harmed due to a healthcare provider's negligence and need representation, Contact Leifer & Ramirez today to schedule a consultation.
Source:
3dca.flcourts.org/content/download/726730/opinion/200050_DC05_03242021_101444_i.pdf