Are Florida Bars Responsible For Serving Minors Who Cause Drunk Driving Accidents?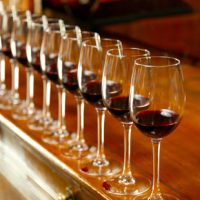 Before the 1960s, a Florida bar or similar business that sold alcohol was generally not legally responsible if one of its patrons became so intoxicated that they injured someone else. In 1963, however, the Florida Supreme Court held that if a bar illegally sold alcohol to minors–currently defined as anyone under the age of 21–that could support a claim for negligence if the intoxicated minor caused injury. In 1980, the Florida legislature codified this rule while keeping the general prohibition on holding bar owners accountable for drunk driving accidents.
Florida Appeals Court Orders New Trial in Case Involving Two Tallahassee Bars
So what happens if the person who is injured by a drunk driver is themselves a minor who was drinking? Does the victim's intoxication matter in terms of determining legal responsibility? The Florida First District Court of Appeal recently confronted such a situation.
This case, Main Street Entertainment v. Guardianship of Faircloth, began the night before Florida State played its annual football rivalry game against the University of Florida in 2014. The victim, who was 18 at the time, had been drinking at a bar called Cantina 101. Meanwhile, a 20-year-old student was drinking at another bar called Potbelly's, where he also happened to work.
The Potbelly's employee managed to consume 18 beers and six bourbons before getting behind the wheel of his pickup truck. While driving nearly twice the speed limit, he struck the victim as she was attempting to cross the street. As a result of the collision, the victim suffered catastrophic injuries and is now under a court-ordered guardianship.
The guardianship subsequently sued the owners of both Potbelly's and Cantina 101, alleging the fact each knowingly served alcohol to minors contributed to the victim's injuries. Cantina 101 did not contest the lawsuit. Potbelly's proceeded to a jury trial. The jury ultimately ruled in favor of the guardianship and ordered the two bars to pay $28.7 million in damages.
On appeal, Potbelly's argued it should have been allowed to argue "comparative defense" at trial. In Florida, the defendant in a personal injury case can argue that the plaintiff or victim's own actions contributed to their injuries, and thus fault should be apportioned to account for that. The trial court declined to submit the issue of comparative fault to the jury, because it held the victim's negligence was irrelevant when considering the "wrongdoing of an intentional actor" in this context.
The problem here, the First District said, was that Potbelly's could not be held "decoratively liable" for any separate wrongdoing committed by Cantina 101, and vice versa. In other words, because there were two bars involved that each contributed to the victim's injuries, the jury needed to apportion fault accordingly. In addition, Potbelly's was entitled to argue that the victim contributed to her own injuries by drinking that night. Now, legally a minor is not responsible for consuming alcohol in the same way that an adult would be under similar circumstances. But again, the First District said the victim's intoxication could be cited as a factor when apportioning liability between the two bars.
Speak with a Florida Personal Injury Lawyer Today
Drunk driving accidents often leave victims and their families with devastating injuries. So if you need legal advice from a qualified Boca Raton car accident attorney, Contact Leifer & Ramirez today to schedule a consultation.
Source:
1dca.org/content/download/828202/opinion/194058_DC13_02092022_142256_i.pdf