87-Year-Old Man Killed In Boca Raton Crash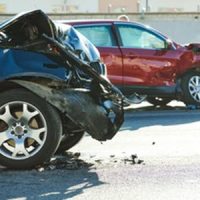 A puzzling accident that occurred in broad daylight has left the Boca Raton community mourning the loss of an 87-year-old resident named Marvin Popeck. Popeck was driving a Toyota Camry at the time of the accident, which occurred around 2:30 p.m. on a weekday. He was traveling westbound on 81st Avenue South when he suddenly decided to make a left-hand turn. It is not possible to make a left-hand turn in this area, so Popeck ended up driving over the median and into the path of Felipe Foster. Foster is 37-years-old and was traveling eastbound on Glades Road, nearing a shopping center entrance at 81st Avenue South. Foster was driving a Chevy Colorado, which struck Popeck's Camry nearly head-on. Popeck suffered serious injuries as a result of the crash and was transported to a local hospital for treatment. Unfortunately, he later passed away as a result of the injuries that he sustained in the accident. Police have stated that they are unsure why Popeck decided to turn left when he did, and stated that the accident remains under investigation.
Suing for Car Crash Injuries in Florida
Personal injury lawsuits exist to repair the financial harm that occurs when someone is injured due to another person's negligence. This is often the case in car accidents. If you have been injured in a car accident, you know how catastrophic the harm can be physically as well as financially and emotionally. In order to bring a lawsuit for a car accident in Florida the injury must be severe such that the PIP coverage that all drivers are required to carry would not cover the damages. You must further be able to show that the other driver was negligent in causing your harm. This means that they broke the law or otherwise breached the duty of reasonable care that was owed to you. Further, you must be able to show that your injuries were both physical and financial. If you are unsure whether you have grounds to bring a successful personal injury claim, it is a good idea to consult with a Florida personal injury attorney as soon as possible. There is a statute of limitations (i.e. time limit) on how long you have to bring personal injury lawsuits in Florida, so it is best to consult with an attorney as soon as possible after an accident to make sure that you have enough time to bring your claim. Most attorneys will allow you to schedule a consultation so that you can provide them with the facts of their case and they can provide you with an assessment of whether it would be successful if brought as a claim and how much it may be worth if settled or won.
Contact Leifer & Ramirez Today
If you or a loved one have sustained serious injuries in a Boca Raton car accident, the experienced car accident lawyers at Leifer & Ramirez are ready to help. We will fight to make sure that you get the justice and compensation that you are entitled to. Contact Leifer & Ramirez today to schedule your personalized consultation. We serve clients in Fort Lauderdale, West Palm Beach, Delray Beach, Boca Raton, Boynton Beach, and communities throughout Florida.
Source:
bocapost.com/news/traffic-accidents/boca-raton-car-accident/87-year-old-man-killed-in-west-boca-raton-crash/