4 Injured In 2-Train Crash In Miami-Dade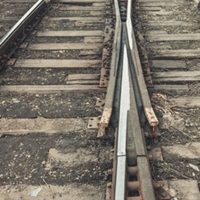 If you live in the Miami-Dade area, you may have heard the commotion last night when two cargo trains crashed into each other around 7:00 p.m. near Miami International Airport. The accident occurred at Northwest 15 Street and South Perimeter Road, and required 25 units of the Miami-Dade Fire Rescue units to be dispatched. This was partially necessary because of a hazardous chemical situation that resulted from a fuel leak caused by the accident. In total, four people were injured in the collision; a number which could easily have been far worse. Two of those injured in the collision were employees of the cargo trains. All four were described as having non-life-threatening injuries and are expected to make full recoveries. The cleanup of the area, including debris and the diesel fuel spill, continue, as does the investigation into the accident. Police and other officials have not yet commented on what could have caused the crash and whether negligence was involved.
Have You Been Injured in a Train Crash?
Although the trains in the aforementioned case were cargo trains, transit trains are also involved in a fair amount of accidents. When this is the case, passengers on board are vulnerable to suffering a wide range of serious injuries and even death. Trains are considered common carriers, which means that legally they owe a higher standard of care to their passengers than a driver on the road would owe to other drivers. This means that they must be more than reasonably careful when operating trains. If you have been injured in a transit train crash, you can likely recover for the harm that you have suffered by bringing a personal injury lawsuit. To learn more about your options and how much your claim may be worth, it is a good idea to consult with an experienced Boca Raton personal injury lawyer.
How Much is a Train Accident Lawsuit Worth?
If you have been injured in a Florida train accident, you may be able to bring a personal injury claim to recover financially for the harm that you have suffered. In order to have standing to bring a claim you must be able to show that the operator, owner, or manufacturer of the train (or another party) was negligent in causing the accident to occur. This means that they breached their duty of care as explained above. You must also show that you have suffered physical and financial harm as a result of the accident. The amount of damages that you are entitled to depends on the total amount of economic harm that you have suffered (meaning the amount of expenses you have incurred and money you have lost as a result of the accident) as well as the degree to which the injuries you sustained impact your daily life and how long they are expected to do so. For instance, a permanent disability will result in a higher damages award than one that will heal fairly quickly.
Contact Leifer & Ramirez Today to Schedule a Consultation
If you have been involved in a Florida train accident and have suffered serious injuries as a result, the experienced personal injury lawyers at Leifer & Ramirez are ready to help. Contact us today to schedule a consultation and find out what options you have legally. We serve clients in Fort Lauderdale, West Palm Beach, Delray Beach, Boca Raton, Boynton Beach, and communities throughout Florida.
Source:
local10.com/news/local/2022/09/25/4-injured-after-2-trains-collide-in-miami-dade/