You Live in Florida. Your Car Accident Happened in Georgia. Which State's Laws Apply to Your Personal Injury Case?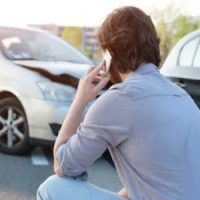 Personal injury lawsuits are typically handled at the state level. This is because every state has its own specific rules for handling such claims. A lawsuit that may be viable in Florida, for example, may not be in Georgia, and vice versa. One reason you should always consult an attorney as soon as possible following an accident is so that you can receive timely advice on what law may actually apply to your potential lawsuit.
Federal Judge Rejects Accident Victim's Lawsuit, But Allows Spouse to Proceed with Loss of Consortium Claim
Take this recent decision from a federal judge in Jacksonville, Florida. This case, Bell v. Miedema, involves a husband and wife who sued a negligent driver. The husband, a Florida resident, was driving his car at the time down a highway in Georgia. The defendant struck the husband's vehicle. The husband then received medical treatment and had his car repaired in Florida.
The defendant did not live in either Florida or Georgia. The husband and his wife subsequently filed a personal injury lawsuit against the defendant in federal court. Federal courts often hear personal injury cases between parties who live in different states. However, the federal court must rely on the applicable state's personal injury law in deciding substantive matters.
The question here was: Which state's laws applied? The plaintiffs argued that Florida law should apply. The defense insisted it should be Georgia law. Why did it matter? Because in Georgia, the statute of limitations for a personal injury claim is 2 years from the date of an accident. Florida's statute of limitations, in contrast, is 4 years. And in this case, the husband and wife filed their lawsuit approximately 3 years after the accident.
In other words, the husband's personal injury claims were barred by Georgia law, but not Florida law. Unfortunately for him, the judge held that Georgia's two-year limitations period applied to his claim. In situations like this, federal judges in Florida are required to determine what state has the "most significant relationship" to the issues involved. Here, that was Georgia, since that is where the accident occurred.
Now, this only meant the husband's claims were barred. But the judge said the wife could proceed with her separate claim for "loss of consortium." Consortium claims are commonly raised by the spouses of accident victims. Basically, it is an allegation that the defendant's negligence rendered the victim unable to provide the spouse with the same amount of love and companionship as they did before the accident.
Interestingly, the statute of limitations for loss of consortium is 4 years in both Georgia and Florida. So it technically did not matter what state's law applied to the wife's claim, as it was timely filed. Nevertheless, the judge said Florida law applied to the wife's lawsuit, as that is the state where the husband and wife's marriage exists and where they currently live.
Speak with a Florida Personal Injury Attorney Today
Even seemingly simple personal injury cases can give rise to fairly complex legal questions. That is why it is crucial to work with a skilled  auto accident lawyer who can help you sort out these issues. Contact Leifer & Ramirez today to schedule a consultation.
Source:
courtlistener.com/recap/gov.uscourts.flmd.375777/gov.uscourts.flmd.375777.17.0.pdf