What's The Difference Between An Auto Accident And A Car Crash?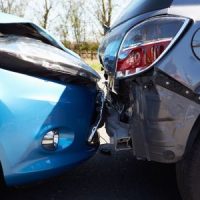 When you are involved in a car accident, it can be a confusing and overwhelming experience. It is important to understand the difference between an auto accident and a car crash so that you know the scope of your situation and why it may be beneficial for you to hire an attorney afterwards.
Our Boca Raton car accident lawyers at Leifer & Ramirez represent victims of both auto accidents and car crashes in Florida. We provide legal counsel to injured victims in different parts of the state, including Fort Lauderdale, Boca Raton, Deerfield Beach, Delray Beach, and West Palm Beach. We can help you pursue a claim for compensation and will guide you through the process until you get the compensation you deserve.
Auto Accident vs. Car Crash: What's the Difference?
An auto accident is any incident involving two or more motor vehicles. An auto accident can range from minor fender benders to major catastrophic crashes that involve multiple vehicles and serious injuries or death. Even if no one was hurt in the auto accident, it could still be damaging because of vehicle damage or other property damage that may have occurred as a result of the collision.
A car crash is much more severe than an auto accident; it usually involves serious injury or death. A car crash typically occurs at high speeds and results in significant trauma for anyone involved. The severity of a car crash means that those impacted by it will likely require legal assistance to help them get through their ordeal, both physically and emotionally.
However, these definitions are not set in stone, which is why many people – and even lawyers – often use the terms "auto accident" and "car crash" interchangeably. According to the Florida Department of Highway Safety and Motor Vehicles, there were more than 340,000 motor vehicle accidents across the state in 2020, though the department does not differentiate between auto accidents and car crashes in its statistics.
Why You Need an Attorney After A Car Accident
If you have been involved in either an auto accident or a car crash, it is highly recommended that you hire an attorney who specializes in personal injury law. This is because legal representation can help ensure that your rights are protected after a car accident, as well as provide guidance throughout the claims process and represent you if there is a need for litigation against the at-fault driver or their insurance company.
If you were injured due to someone else's negligence, having legal representation can also help ensure that any settlement funds received are sufficient enough to cover your medical costs and other expenses related to the incident. Hiring an experienced personal injury lawyer should always be one of the first steps you take after the accident/crash since they will have the knowledge necessary to navigate any potential lawsuit related to your case with ease.
The Legal Experience and Guidance You Need
It is important to understand the difference between an auto accident and a car crash so that when faced with such an unfortunate situation, you know what steps need to be taken next in order to protect yourself legally as well as physically and emotionally recover from this traumatic experience.
At Leifer & Ramirez, we have years of experience helping people just like you get through difficult times like these, so please do not hesitate to contact us today. Call 561-660-9421 to get your free consultation.
Source:
flhsmv.gov/pdf/crashreports/crash_facts_2020.pdf