How To Prove Negligence In A Personal Injury Case?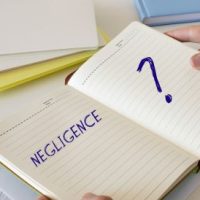 Suffering an injury as the result of someone else's negligence can be a traumatic experience. Knowing how to prove negligence in a personal injury case can help you receive the compensation you deserve for your medical bills and other damages. In this blog post, we will discuss everything injured victims need to know about proving negligence in a personal injury case in the state of Florida and talk about how an attorney can help prove negligence.
If you were injured because of someone else's negligent actions, proving your case can be challenging, especially when you need to focus on your medical care. Fortunately, our Boca Raton personal injury lawyers at Leifer & Ramirez can help you at every step of the claims process. We can investigate your case and help you gather all available evidence to prove negligence in your case.
What Is Negligence?
Negligence is defined as failure to take proper care when faced with a situation or task that could cause harm or injury to another person. A negligent act may be intentional, reckless, or careless. To prove that someone was negligent, you must show that they had a legal duty to act with reasonable care and breached that duty by failing to do so, which caused the injury.
Elements of Negligence
In order to prove negligence in a Florida personal injury case, you must be able to demonstrate all four elements: Duty, Breach of Duty, Causation, and Damages. The injured party must show that the defendant owed them a legal duty of care; breached their duty of care; caused their injuries; and inflicted damages upon them as a result. If any one element is not present or cannot be proven beyond a reasonable doubt, then there is no negligence liability.
In addition, Florida adheres to the pure comparative negligence rule under Florida Statutes § 768.81. The law does not prevent injured victims from seeking compensation, even if they were partially or even fully at fault for their injuries. However, your recoverable damages will be reduced in proportion to your level of negligence.
How Can a Personal Injury Attorney Help?
Proving negligence in a Florida personal injury case takes time and effort, but it's worth it if it means getting the compensation you deserve for your injuries and other damages sustained from another person's careless actions or inaction.
Thus, it is critical to hire an experienced attorney who understands how to properly investigate your claim and determine whether it meets the criteria for proving negligence. Your attorney will review evidence such as police reports, medical records, and witness statements in order to build your case against the negligent party.
They will also handle all negotiations with insurance companies on your behalf so that you don't have to worry about negotiating yourself or being taken advantage of by insurance companies looking to pay out less than what you are rightfully entitled to.
Get Legal Assistance with Your Personal Injury Case
The experienced lawyers at Leifer & Ramirez can walk you through each step of the personal injury claims process and ensure that all elements are met so that your claim is successful. With their help, you can get justice for your injuries and move forward with peace of mind knowing that you were compensated fairly for what happened. Schedule a free consultation with our lawyers by calling 561-660-9421.