What You Should Understand About Dealing With Insurance Companies After a Car Accident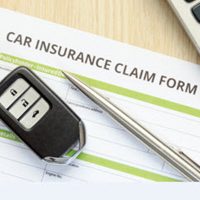 We all know that a car accident can occur at anytime and at anyplace. Regardless, no one is prepared to find him or herself as the victim of one. If you have, unfortunately, become injured in one of the more than 395,000 car accidents that occur every year here in Florida, you have likely found yourself dealing with multiple unfamiliar situations such as dealing with unexpected pain and suffering, lost wages, and piling medical bills. Another unfamiliar situation also often arises – having to deal with insurance adjusters.
Above all, understand that no matter how nice or sympathetic an adjuster may seem, this individual represents an adverse party and his or her primary interest is ensuring that you are paid the least amount possible for your injuries. Proceed very carefully and, ideally, obtain the help of an experienced personal injury legal team.
What Happens if I'm Asked For My Medical Records?
You should never allow an adverse party's insurance company to assess all of your past medical records. In addition to the fact that you can disclose irrelevant information, you can also inadvertently disclose information that can have an unfavorable effect on your current claim. The only past medical records that need to be disclosed are those that have to do with the current body parts injured in your most recent car accident.
What Happens if I am Asked For a Statement?
As an initial matter, you should understand that you have no obligation to speak with an adjuster. If you choose to give a recorded statement, you should keep this conversation as brief and matter-of-fact as possible without disclosing unnecessary information. You can confirm undisputed facts such as the date of the accident, the color of your vehicle, and where the collision occurred. You should not provide any information about the current state of your injuries or the damages you have suffered.
What if I Receive a Settlement Offer From the Insurance Company?
No matter how tempting an offer may seem, don't agree to anything until you know the full extent of your injuries. This is especially true of any settlement offer you receive up front which is almost certainly much less than what your claim is actually worth. Additionally, the full effects of car accident injuries often do not manifest until days and even weeks after the accident. If you accept a settlement prematurely, you will be unable to seek additional compensation. Because Florida is a state with no-fault auto insurance, you may be able to collect medical expenses from your own insurance even if the other driver doesn't have insurance. Regardless, before accepting anything, you should seek the help of an experienced personal injury attorney.
Allow Us to Represent You.
In many situations, only the help of the right legal team will enable you to get you the compensation that you deserve for your injuries and damages. Because there are time limits to file a personal injury case in the state of Florida, you don't want to delay discussing your options with an experienced personal injury attorney. As the knowledgeable and experienced South Florida car accident attorneys at Leifer & Ramirez, we can guide you through your case and make sure that you get the treatment and compensation that you deserve while you recover from your injuries. Please do not hesitate to contact us for more information today.
https://www.leiferlaw.com/oversharing-on-social-media-can-damage-your-personal-injury-claim/