What to Do if Your Child Is Bitten by a Dog?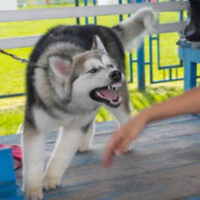 For any parent, there is nothing worse than seeing your child suffer and not being able to do anything. Unfortunately, it is not uncommon for children to be bitten by dogs. When your child was bitten by a dog, you need to understand what steps to take to protect your child and pursue the compensation to which you may be entitled.
Our Boca Raton dog bite lawyers at Leifer & Ramirez help people bitten by dogs recover damages. We also assist parents of children who were bitten by dogs in filing a claim for compensation.
Common Types of Injuries Suffered by Children in Dog Bite Incidents
Dog bites can cause a variety of injuries, from minor scratches to severe wounds, and even emotional distress. Common injuries include punctures, lacerations, abrasions, infections, and facial injuries. Some bites may also lead to nerve damage and scarring, which can impact a child's mobility and self-confidence. It is important to take a close look at the injury and determine its severity before proceeding.
A four-year-old girl was bitten by a dog in Miami Gardens in June 2023. As reported by WSVN, the child suffered facial injuries after a dog bite. The incident happened when the girl was feeding the family dog.
Can You Sue the Dog Owner for Your Child's Injury?
Yes, you can sue the dog owner for your child's injury. The owner of a dog has a legal obligation to take reasonable measures to keep their dog under control and prevent it from attacking anyone. If the owner fails to do so and their dog causes injury or harm to your child, they can be held liable for damages. In such situations, you should consult with an experienced lawyer to discuss your legal rights and options.
Steps to Take if Your Child Is Bitten by a Dog
If your child is bitten by a dog, here are the steps you should take:
Step 1. Seek medical attention immediately. Even if it seems that the bite left a scratch, it is still a good idea to go to a hospital and get an accurate diagnosis.
Step 2. Report the incident to the appropriate authorities, such as your local animal control agency or the police.
Step 3. Obtain the dog owner's information, including their name, address, and contact details.
Step 4. Take photographs of the injury, the location of the incident, and the dog (if possible).
Step 5. Reach out to a personal injury lawyer to discuss your legal options.
You and your child might be entitled to financial compensation after the incident.
Preventing Dog Bites
Prevention is always better than cure. As a parent, there are some measures you can take to prevent your child from being bitten by a dog. Teach your child to:
Be cautious around unfamiliar dogs
Ask permission from the owner before petting a dog
Avoid hugging or kissing the dog's face
Stay away from dogs that are eating, sleeping, or caring for their puppies
Walk slowly past a dog, avoiding direct eye contact
If it is too late for dog bite prevention, contact a lawyer to determine what you can do to obtain compensation for your child's injury.
Was Your Child Bitten by a Dog? Contact Leifer & Ramirez
A dog bite is always a traumatic and life-changing event, especially if the victim is a child. If your child was bitten by a dog in Boca Raton, Fort Lauderdale, Deerfield Beach, Delray Beach, or other parts of Florida, our lawyers at Leifer & Ramirez can help. Call 561-660-9421 to get a free case review and discuss your case.
Source:
wsvn.com/news/local/miami-dade/child-bit-by-dog-suffers-facial-injury-while-feeding-pet/