7 Possible Complications of Dog Bite Injuries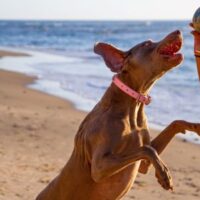 A dog bite may seem no more than a flesh wound to many, but it can have long-lasting and significant physical and emotional impacts. Dog bites are usually caused by a pet dog that has not been well trained or is going through some inner turmoil.
People bitten by dogs can suffer from numerous complications, which can impact the length of their recovery and the amount of compensation they can seek from the dog owner. If you were bitten by a dog, contact our Boynton Beach dog bite lawyers at Leifer & Ramirez to discuss your legal options.
What Are the Possible Complications of Dog Bite Injuries?
According to the World Animal Foundation, about 4.5 million Americans are bitten by dogs every year. While not all dog bites result in serious complications, many of them do. Below are some of the possible complications of dog bite injuries to watch out for:
1. Scarring
Dog bites often result in cuts, punctures, and abrasions on a person's skin that may lead to permanent scarring. Scarring can be a sore point for the victims, particularly if it is on visible areas like the face or arms. Medical intervention, through suturing and plastic surgery, may help minimize the appearance of scars.
2. Disfigurement
In extreme cases, dog bite injuries can lead to disfigured body parts, resulting in a loss of confidence and social anxiety. Depending on the severity of the disfigurement, surgical intervention may be required to repair the damaged body part satisfactorily.
3. Nerve damage
Dog bites can cause severe nerve damage that impairs movement and feeling. Symptoms of nerve damage include a tingling or throbbing sensation, and victims may find it difficult to use the affected limb. Patients with nerve damage may undergo physiotherapy or even bracing to help regain normal function.
4. Rabies
Dog bites carry the risk of rabies transmission from the animal to the victim. This viral disease attacks the central nervous system and can be fatal if not treated promptly. People can receive a vaccine against rabies if they get bitten by a dog or are exposed to its saliva.
5. Meningitis
While rare, dog bites can also lead to meningitis, an inflammation of the membranes that encase the spinal cord and brain. Symptoms of meningitis may include headache, fever, stiff neck, and a rash. Patients need immediate medical assistance before the condition deteriorates.
6. Endocarditis
This is a condition that results from a bacterial infection in the heart's lining or valves and is a rare but serious consequence of dog bite injuries. Endocarditis causes fever, malaise, and shortness of breath and requires prompt medical attention to avoid heart damage.
7. Mental distress
Lastly, dog bite injuries can have long-lasting mental and emotional effects on victims. Fear, panic attacks, and anxiety may be the aftermath of the event. Counseling and other psychological support may be necessary for victims to cope with the trauma.
Get the Compensation You Deserve
If you were bitten by a dog, you need to understand your options for compensation, especially if you are dealing with any of the complications mentioned above. Our lawyers at Leifer & Ramirez can help you pursue the compensation you deserve to cover your medical bills and other expenses and losses. Call 561-660-9421 to receive a free case evaluation.
Source:
worldanimalfoundation.org/advocate/dog-bite-statistics/