What Do You Do When Your Insurance Company Claims You Do Not Have Coverage?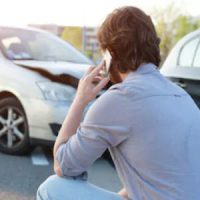 Auto insurance companies are sticklers for the rules. And if they can use specific language in a policy to avoid covering your accident, they will. But just because the insurer claims its interpretation of the policy is correct, that does not make it so. Indeed, a judge may see things quite differently.
Florida Appeals Court Orders Insurer to Cover "Co-Insured" Person Listed on Policy
Take this recent decision from the Florida Third District Court of Appeal, Pro-Medics Therapy & Rehab Center LLC v. United Automobile Insurance Company. In this case, a woman was injured in a car accident. She received treatment from a local health care provider for her injuries. The victim then assigned her personal injury protection (PIP) benefits from her auto insurance policy to the provider.
Except that the insurer claimed it never issued a policy to the victim. More precisely, the insurer alleged that the policy cited by the victim and her health care provider did not list the victim as "named insured." The policy was issued to the victim's partner as "principal" and the victim as "co-insured." The policy itself did not define the meaning of "co-insured," but in the insurance company's interpretation that did mean she was insured under the policy.
The Third District disagreed. Reversing a trial judge's prior ruling in favor of the insurer, the appellate court noted that when a policy fails to define a term, as was the case here, the role of the judge was to ascertain its "plain meaning." The term "co-insured" clearly meant "together with" or "joint"; that is to say, a "person who is together with the insured who is covered by an insurance policy."
Do You Need to Work with a Florida Personal Injury Lawyer Following a Car Accident?
Many accident victims are reluctant to engage a personal injury lawyer. Especially in Florida, where the law requires victims to first seek no-fault coverage first from their own insurance company, it is often assumed that an attorney is unnecessary. But as cases like the one above illustrate, the insurance company is not "on your side." To the contrary, the insurance company is a private business organized to make a profit. The insurer will use every legal means at its disposal to avoid paying an insurance claim.
That is why you must always be prepared to stand up for yourself. By working with an experienced Boca Raton car accident attorney, you can have someone who really is on your side. More to the point, an attorney has experience in dealing with insurance companies and can see right through their questionable legal arguments. And if necessary, an attorney can present your case in court to a judge.
At the end of the day, if you are entitled to insurance benefits as a car accident victim, we can help. Contact Leifer & Ramirez today in Boca Raton, Fort Lauderdale, and West Palm Beach to schedule a free initial consultation with a member of our personal injury team.
Source:
3dca.flcourts.org/content/download/816735/opinion/210713_DC13_12222021_103545_i.pdf