Understanding How Your Personal Injury Resulting From a Car Accident Can Affect Your Life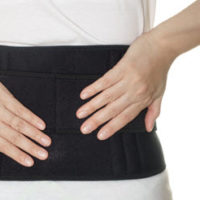 We are all aware that car accidents happen and we all know that injuries often follow. According to the Department of Motor Vehicles, more than 395,000 car accidents happen every year in the state of Florida. Further, in 2017 alone, there were over 166,000 crashes that resulted in injuries.
However, a person who is involved in an accident that results in a personal injury may be affected in ways that go far beyond obvious physical injuries or property damage, especially depending on the severity of the accident. Tragically, there is a very real possibility that life post-accident may never be quite the same as it was before. A car accident can translate into serious and far reaching effects that are physical, financial, and emotional.
You should understand the various ways that a personal injury can have a substantial and long-lasting impact your life.
It Can Impact Your Physical Activities.
Unfortunately, there is a chance that you will not be able to be as active as you were before the accident. Physical activities that may be impacted can include your ability to:
Stand
Travel
Cut your grass
Play sports
Visit friends
Walk your dog
Fold laundry
Take out the trash
Carry your groceries
It Can Impact Your Ability to Care For Yourself and Maintain Independence.
Your accident can also significantly impact your ability to maintain your independence in terms of your personal care. You may find yourself having to figure out modifications for your self-care for things such as:
Bathing
Applying makeup
Holding your cell phone
Carrying a purse
Wearing high heels
It Can Impact Your Relationships.
While this is not discussed nearly as much as the physical aspects that are affected by an accident, truthfully, the impact to your relationships with other people is a very real part of being injured. For example, you may find yourself disinterested in or unable to cope with:
Your relationship with your partner or spouse. In addition to the fact that you may not feel very romantically inclined, you may also inadvertently take out your frustration on your partner as he or she is the person closest to you.

Your activities with your children. While you still love them, you may find it difficult to do things with them that you previously never thought about like changing them, dressing them, pushing them in a stroller, and driving them to activities.
It Can Impact Your Emotional or Mental State.
One of the least obvious residuals of an accident to other people is the internal impact that often occurs as the result of an accident. Some injured victims experience emotional and mental problems such as:
Depression
Nightmares
Anxiety
Paranoia
Flashbacks
Irritability
Confusion
Feelings of helplessness
We Understand Your Situation and We Can Help You Prevail.
Understand that if you have been injured in an accident, you don't have to let it have the same effect on your life for the rest of your life. While personal injuries can definitely take their toll, you deserve to hold accountable the parties who are responsible for altering your lifestyle. The Florida auto accident attorneys at Leifer & Ramirez have helped many injured victims in situations like yours during their 25 years of combined experience. Contact us today for help and we can begin helping you pursue the compensation you deserve.
Resource:
flhsmv.gov/pdf/crashreports/crash_facts_2017.pdf
/is-saying-sorry-after-a-car-accident-an-admission-of-guilt/