Uber Announced Changes to Sexual Misconduct Policies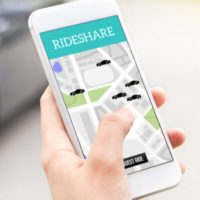 When three teenage Uber passengers called for a driver to take them from the Amalie Arena in Tampa, Florida, to their home, the ride became strange after the driver made an unexpected stop at a local supermarket. The driver returned to the car where he opened an app on his cell phone that was mounted to the dash of the car and played a pornographic video.
Unfortunately, incidents like this aren't as uncommon as you might think. A woman in Miami, Florida, left her kids with their grandmother for a night on the town with her friends. She took an Uber home and says she lost consciousness on the way home and woke up with her underwear and pants laying on the floor. She says the driver took her from the car to her apartment, put her on the bed, then raped her. He is awaiting a court trial.
The Uber drivers in Miami and Tampa are among at least 103 drivers for Uber in the United States that have been accused of sexually abusing or assaulting their passengers in the last four years. Over 30 of the drivers have been found guilty of crimes ranging from sexual misconduct to imprisonment and rape. Dozens of civil and criminal cases are still pending.
Uber Forced Arbitration
Uber recently announced changes to their policies regarding sexual misconduct by their drivers, but in prior years, before customers could use Uber's app, they had to agree to a terms of service agreement that required them to resolve any legal claims against the company through arbitration rather than going to court.
The forced arbitration is a tactic that many industries use to keep claims of sexual misconduct out of the court system and out of the public eye. Because the claims are settled in confidential hearings, the perpetrators are allowed to continue their bad behavior without any warning to their future victims.
Uber Policy Change
Uber recently announced changes that will forgo the forced arbitration practice in an effort to improve their damaged image. The changes will allow drivers and riders to file allegations of sexual harassment, sexual assault, and rape in mediation and courts rather than being forced into a private arbitration meeting.
The company is also changing the policy that requires settlements regarding sexual misconduct to be kept private, and instead, victims will have the choice of whether they want to make the allegations public. Not to be outdone by Uber, Lyft announced similar policy changes just days later.
Uber to Perform Background Checks
Uber announced the changes to their policies shortly after announcing that they would begin doing annual criminal background checks on their United States drivers and adding a 911 button to summon help in the event of an emergency. The company also plans to start publicly reporting incidents of sexual misconduct in an effort to establish transparency in their industry.
What If You've Been a Victim?
Because people are now allowed to go public with the incidents and settle claims of sexual misconduct in court, if you've been a victim of sexual misconduct at the hands of an Uber driver, it is best to contact an attorney to see what your rights may be under the new law. The Boca Raton attorneys at Leifer & Ramirez have experience with criminal and civil law and can help you determine your best course of action. Call them today for a consultation.
Resource:
kron4.com/news/national/florida-uber-driver-arrested-for-showing-teenage-passengers-pornographic-video/1154312862