Two Killed in Hit and Run Accident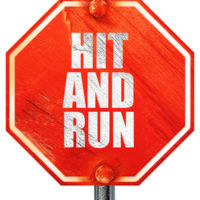 A crash on the turnpike in the Miami-Dade area led to a separate hit and run accident and stolen vehicle case. A father and son were victims in the crash, which happened on the morning of February 9 on State Road 836.
The 34-year-old son was driving east on SR-836 when he hit a guardrail. He exited his vehicle and called authorities, as well as his 57-year-old father. The father arrived shortly in an SUV.
The two men were standing outside their vehicles when someone driving a Camaro plowed into them and their vehicles. The occupants of the Camaro got inside the father's SUV and took off. They later abandoned the SUV in Homestead.
Both men were killed in the crash. Authorities are still looking for the driver.
Florida Hit and Run Laws
Under Florida Statutes Section 316.027, the driver of a vehicle involved in an accident causing death to another person is required by law to stop the vehicle immediately. He or she has a duty to give information and render aid. This means that the driver is required to call for help and remain at the crash scene until he or she has given license and insurance information to others involved in the accident or to a police officer.
If there is nobody else involved in the accident and a police officer does not come to the accident scene, the driver is required to report the accident to the nearest police station.
Hit and Run Penalties
Most hit and run accidents in Florida result only in property damage. In these cases, the driver can be charged with a misdemeanor, which is punishable by a $500 fine and up to 60 days in jail.
If an accident does lead to bodily injury, and the driver leaves the scene, he or she will face second or third degree felony charges. The driver's license can be revoked for three years and he or she can also face a $5,000 fine and five years in prison.
In this case, however, the accident led to the death of not one, but two people. If the driver is caught, he or she may face a first degree felony charge. This is the most serious criminal charge and may result in license revocation for at least three years. The driver will also face 4-30 years in prison and a $10,000 fine.
Get Legal Help for Your Injury Case
Car accidents can be serious in nature, causing serious injuries or even death. You could face significant damages, including medical bills, lost income, pain and suffering, and more.
If you or loved one has been involved in a car accident, you need someone on your side who knows the law. Leifer & Ramirez represents victims and their families. We want to help you obtain the financial resources needed to help you recover and move on with your life. Let us assess your case today. Schedule a free consultation today by calling 561-660-9421.
Resource:
local10.com/news/florida/miami-dade/2-dead-in-crash-on-floridas-turnpike-near-dolphin-expressway