Toxic Chemicals and Camp Lejeune Lawsuits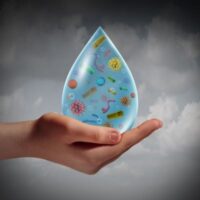 Cases connected to Camp Lejeune are filed to seek justice after toxic chemical exposure. Service members, family members of those who have served, and civilians working at these locations during set periods of time may be eligible for financial compensation.
Even if you live in Delray Beach, Deerfield Beach, or Pompano Beach today, past toxic exposure at one of the locations could lead to a settlement. Talk to an experienced Boca Raton personal injury lawyer, a seasoned attorney can inform you of your options and help you secure the compensation you deserve.
Proving Exposure
There have been multiple studies done to analyze the scope of toxic chemical exposure and determine what types of injuries have been sustained as a result. These studies suggest chemical exposure at Camp Lejeune and Marine Corps Air Station New River from the early 1950s to the late 1980s has led to cancers, infertility issues, and neurological diseases.
Exposure happened through contaminated drinking water. The contaminated wells were finally closed in the late 1980s. It is estimated that approximately one million people were exposed to the toxins, including military members, their families, and civilian staff.
Because of the large number of people impacted, Camp Lejeune cases go through a multi-district litigation system. This means all the toxic exposure cases are attended by the same court. Filing a claim requires specific requirements, such as proving exposure through evidence of living in or near the affected area between 1953 and 1987 and a diagnosis from a qualified healthcare professional.
Bring the details of your illness to a legal profession. Once your Camp Lejeune eligibility is clear, they will begin the process of organizing your claim for the best possible outcome. Navigating a mass tort lawsuit is not always simple, but it is often the best strategy as there is strength in numbers.
Hire a Skilled Camp Lejeune Lawyer
While there are a lot of Camp Lejeune cases, they are not always simple. Be sure you hire an attorney who is familiar with federal law and has proven successes securing losses for military members and their families.
An attorney may be able to secure recovery for one or more of the following losses.
Medical fees. You may be able to access financial recovery for past and future medical expenses.
Wage loss. If you or a family member was unable to work due to illness, lost wages could be part of your claim.
Emotional distress. Accessing recovery due to pain and suffering as well as emotional distress due to physical illness could be possible.
Loss of life. After a loved one is lost due to exposure-related illness, immediate family members could be eligible for recovery.
In Camp Lejeune cases, the judicial system views spouses, children, parents, and siblings as immediate family. This is true whether these connections are biological or adopted. Talk to a Boca Raton personal injury lawyer about your family's need for toxic exposure recovery.
Is filing a Camp Lejeune claim possible for you? Reach out to skilled professionals, contact Leifer & Ramirez. Call 561-660-9421 to schedule your consultation.