Three Road Safety Tips Every Out-of-State Visitor Should Know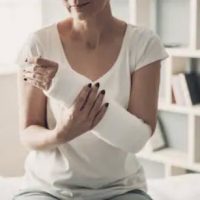 Can you imagine a winter without the numbers of snowbirds we are used to here in South Florida? Our state has long had the reputation of attracting northern residents around this time of year who are seeking to escape the chilliest of weather back home. Each year, thousands of residents from the northern states and Canadian cities leave their homes and head south to Florida for extended stays that often last into the early spring. But according to the South Florida Sun Sentinel, things are expected to be different this year as the coronavirus pandemic ravages on and continues to impact the decisions that people make. Mayor Dean Trantalis guessed at the start of the Fort Lauderdale International Boat Show that the number of seasonal visitors this year could be off by as much as 20 to 25 percent. Notably, a major factor in the traffic decline is the fact that the U.S.-Canada border is not currently accessible and is scheduled to remain closed to all non-essential land travel until at least Nov. 21.
However, some proprietors reported to the news outlet that the snowbird population isn't necessarily appearing to decline but is instead appearing to shift in terms of dynamics. One host who said her snowbird contingent is usually composed of 65 percent French Canadians from Quebec is seeing an increase in domestic travelers, especially those from the Midwest and southwestern U.S.
Bad Weather isn't the Only Concern
The true impact of the pandemic on the snowbird migration remains to be seen. Regardless, it is clear that no matter where they are coming from, anyone who comes to the Sunshine State as a tourist is unfamiliar with the roads. And as we all know, car accidents happen throughout every single day although of course, no one expects to be involved in a collision and that's especially true while on vacation. Significantly, however, the most common cause of death for tourists worldwide is a traffic accident.
Three Road Safety Tips for Out-of-State Visitors
Familiarize yourself with Florida road conditions. Florida has frequent and unpredictable changing weather conditions and a wide variety of wildlife that can inadvertently end up in the road. Pay attention to the forecasts and any animal sightings for areas you will be in.
Invest in a good GPS system. Whether you're navigating using your phone, the GPS built-in to your car, or one you have purchased separately, make sure that it is working efficiently before you head out on the road.
Over plan. Pick one route and pick a back up. Pick one restaurant to stop at along the way and plan a back up. You want to make sure that if you happen to stop and find a business closed, you have a back up plan in place to meet your needs.
Have You or a Loved One Been Injured in Florida this Season While Escaping the Cold Back Home? 
If you or a loved one has sustained injuries in an accident because of what you suspect is someone else's negligence, you should reach out to an experienced personal injury attorney who can help you pursue complete financial compensation for your injuries and losses. As the  South Florida car accident attorneys at Leifer & Ramirez, you can depend on us to fight for you whether you are a resident of the Sunshine State or were here on a temporary basis when you became the unfortunate victim of someone else's negligent behavior. Either way, you don't have to begin this journey alone. Start down the road to recovery by contacting us for a free initial consultation and case evaluation.
Resource:
sun-sentinel.com/coronavirus/fl-ne-coronavirus-florida-snowbird-outlook-20201031-wr3265mcjvfqjpysdziyoc7xfm-story.html