The Pros And Cons Of Filing A Personal Injury Claim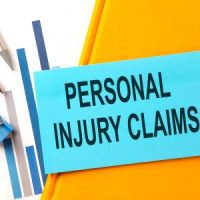 After an accident, there are many decisions to make. One of those decisions is whether or not to file a personal injury claim. Before you proceed with this process, it is important to understand the pros and cons associated with filing a personal injury claim, as well as the importance of hiring a personal injury attorney.
Our Boca Raton personal injury lawyers at Leifer & Ramirez can evaluate your particular situation and explain your legal options for compensation. We understand how the law works and can give you an honest, realistic assessment of your case. Our attorneys represent injured individuals throughout the state of Florida, including Fort Lauderdale, Boca Raton, Delray Beach, Deerfield Beach, Pompano Beach, and surrounding areas.
The Pros of Filing a Personal Injury Claim
Filing a personal injury claim can provide you access to compensation for your medical bills, lost wages due to missed work, pain and suffering, physical therapy costs, and more. Additionally, when parties are held accountable for their actions through legal action, it serves as an effective deterrent that can prevent future accidents from happening. In other words, pursuing a personal injury claim may help protect others in the future by setting precedence that can influence others' behavior.
The Cons of Filing a Personal Injury Claim
One of the primary drawbacks associated with filing a personal injury claim is the amount of time it takes for the case to be resolved. It's possible that it could take months or even years before you receive any compensation from your case. In addition, keep in mind that Florida law limits the time within which you can bring a personal injury claim. Under Florida Statutes § 95.11, injured victims generally have four years from the date of the accident to pursue a claim.
Furthermore, if you do not have an experienced lawyer on your side who understands how to properly handle these types of cases, it could take even longer than expected. Not only does this mean that you might have to wait years for any compensation, but you also may not get the full amount due to a lack of legal experience in navigating the process correctly. Additionally, if your case goes to court, there's always a chance that you won't win at all or receive less than what you were hoping for—even if your case is valid and supported by evidence.
Why You Need a Personal Injury Attorney
Hiring a qualified and experienced attorney who specializes in these types of cases can dramatically improve your chance of success in court and ensure that you receive maximum compensation for your injuries in the quickest amount of time possible.
An experienced attorney will know exactly what must be done to effectively navigate through all stages necessary in order for you to obtain justice and make sure that the responsible party covers all costs associated with treating your injuries as well as providing adequate financial coverage for any lost wages due to missing workdays resulting from said injuries.
Furthermore, they will also be able to give sound guidance on when reaching out-of-court settlements might be beneficial instead of going through lengthy court proceedings instead—something which most injured victims may not consider during such an emotionally trying time following their accident or experience with negligence resulting in physical harm or property damage caused by another person or entity's irresponsible behavior or carelessness.
Get an Honest Assessment of Your Case During a Free Consultation
Filing a personal injury claim comes with its own set of pros and cons that should be seriously considered before making any final decisions on how best to proceed after being injured due to someone else's negligence causing physical harm. Our personal injury lawyers at Leifer & Ramirez can help you fight for fair compensation without having to go through lengthy court proceedings, which can leave you feeling frustrated and overwhelmed. Call 561-660-9421 to schedule a free consultation today.