I Hit Someone's Parked Car, What Should I Do?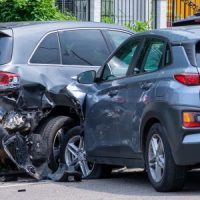 Getting into an accident is never a pleasant experience, especially when you are the one responsible. If you have been involved in an accident and you hit someone else's parked car, it is important to know what your legal and financial obligations are.
Our Boca Raton auto accident lawyers at Leifer & Ramirez can help guide you through the process and provide you with some steps to take if you hit someone's parked car and are not sure what to do next. We can protect your rights and represent your best interests through every step of the claims process.
Hit and Run Laws in Florida
In Florida, it is illegal to flee from the scene of the accident. Florida Statutes § 316.062 requires you to stop immediately, render aid (if necessary), and exchange information with other parties involved. It does not matter whether the other vehicle was parked or moving.
If you hit or otherwise damage it, you must stop and give your information. If you hit someone's parked car and leave the scene, you could be facing hit and run charges in Florida.
What to Do if You Hit Someone's Parked Car?
If you hit someone's parked car, follow these steps:
First and foremost, it is important to stay at the scene of the accident and contact the police. Even if there are no apparent damages or injuries, it is still important that you inform the authorities so that they can create an official record of what happened. The police report will be useful for insurance purposes down the road.
Second, make sure that all necessary information is exchanged between both parties. This includes exchanging names, contact numbers, addresses as well as driver's license and vehicle registration information. If there were any witnesses on the scene, collect their details as well so that they can corroborate your story if need be.
Third, take pictures of both vehicles before they are moved from the scene of the accident and document any damage that may have occurred. In certain cases, a formal estimate may need to be obtained from a professional in order to determine how much money needs to be paid out for repairs or replacements. Make sure that all repair costs are documented as well—this will help with insurance claims later on.
Following these steps can ensure that all parties understand what their rights and responsibilities are when it comes to fixing or replacing a car that has been damaged because of an accident in Florida. It's always best practice to review your state laws prior to getting behind the wheel; this way you can better prepare yourself for any potential accidents or disputes along the way.
Discuss Your Situation with a Lawyer
Accidentally damaging another person's car can be stressful, but understanding what needs to happen after such an incident can make things easier for everyone involved. At Leifer & Ramirez, our car accident lawyers with offices in Boca Raton, West Palm Beach, and Fort Lauderdale, represent people involved in all types of accidents, including collisions with parked cars, throughout the state. Schedule a free case review with our skilled attorneys and discuss your unique situation. Call 561-660-9421.
Source:
leg.state.fl.us/Statutes/index.cfm?App_mode=Display_Statute&URL=0300-0399/0316/Sections/0316.062.html