Tesla Forced To Issue 2 Recalls In 1 Week Due To Software Defects In Its Vehicles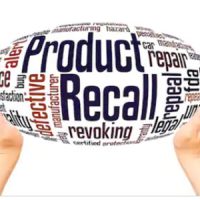 Any type of defective product can lead to serious injury. When the defective product is a car or other motor vehicle, however, the consequences of a defect can be catastrophic. Everyone on the road is affected by the presence of a dangerous or defective vehicle, which means auto manufacturers have a heightened duty to ensure the cars and trucks they make are safe for ordinary road use.
Tesla "Rolling Stop" Feature Led Vehicles to Not Stop at All
In recent months, electric car manufacturer Tesla has come under fire for the safety of its vehicles. In just the past few months, Tesla has been forced to issue a number of recalls to address manufacturing defects, primarily with the software built-in to its cars. For example, on January 27, 2022 Tesla issued a recall for approximately 54,000 cars produced between the 2016 and 2022 model years. The defect was a "rolling stop" feature introduced in a software update in October 2021. According to The Verge, this feature allowed a Tesla vehicle to "travel through all-way-stop intersections at up to 5.6 mph before coming to a complete stop," when certain conditions were met, such as the absence of any pedestrians or bicyclists nearby.
But the software did not work quite as expected. According to the National Highway Transportation and Safety Administration (NHTSA), the rolling stop feature could "allow the vehicle to travel through an all-way stop intersection without first coming to a stop." While Tesla claimed there were no reports of injuries as a result of the "rolling stop" defect, it nevertheless published an "over the air" software update to the defective vehicles.
Less than a week later, on February 3, the NHTSA announced yet another recall to correct a Tesla software defect. This time, Tesla said about 817,000 vehicles required another software update to correct a problem where a chime failed to sound when the driver failed to plug in their seat belt. As with the prior recall, this was fixed via an over-the-air software update, meaning that customers did not need to physically bring in their vehicles for servicing.
Speak with a Florida Defective Products Lawyer Today
While the second Tesla recall may not sound like a big deal, when viewed together with the first recall, it paints a frightening picture of how dependent many modern cars have become on software. Unlike faulty brakes or an engine problem, it is often impossible for a driver to know about a software defect in their vehicle–until it is too late and they are in an accident.
If you have been involved in a crash and have reason to suspect a manufacturing defect in a vehicle might be to blame, it is best to speak with a qualified Boca Raton car accident attorney as soon as possible. Contact Leifer & Ramirez today to schedule a free consultation with a member of our personal injury team.
Source:
theverge.com/2022/2/1/22912099/tesla-rolling-stop-disable-recall-nhtsa-update