Florida Lawsuit Alleges Medical Malpractice Led To Death Of 23-Year-Old Pro Baseball Player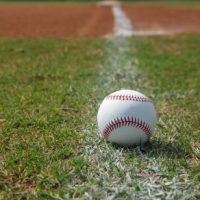 Wrongful death cases are not always the result of a car accident. Sometimes they arise from acts of medical negligence–i.e., malpractice–that led to the victim's death. Malpractice itself can include acts of omission, such as failing to properly diagnose an individual who has a potentially life-threatening condition that ultimately kills them.
A recent lawsuit filed in Lee County, Florida, circuit court provides an example of what we are talking about. Ryan Costello was a professional baseball player. The Seattle Mariners drafted Costello, a Connecticut native, out of college following his junior year of college. After playing for a year in the Mariners' minor league system, the team traded him to the Minnesota Twins, where he was assigned to minor league clubs here in Florida.
In November 2019, Costello traveled to New Zealand, where the Twins had sent him to play in the Australian Baseball League. When Costello failed to show up at the team bus one morning, his teammates found him dead in his hotel room. Costello had passed away in his sleep. New Zealand officials subsequently discovered that Costello had Wolff-Parkingson-White (WPW) Syndrome, a congenital heart condition that had caused a sudden cardiac arrhythmia, which in turn caused Costello's death.
In late 2021, Costello's parents, acting as the personal representatives of his estate, sued a Florida-based doctor and clinic that previously treated their son, alleging they were responsible for his death. The Twins hired the defendants to perform a pre-spring training medical exam on Costello to ensure that he was fit to play. As the lawsuit noted, a congenital heart condition such as WPW syndrome would have been a red flag.
The lawsuit alleged the defendants performed an electrocardiogram (ECG) on Costello as part of the normal examination. More to the point, the ECG "unquestionably showed that the abnormalities present on the test required further evaluation before [Costello] was allowed to continue to playing professional baseball."
In short, the lawsuit alleged the defendants committed medical malpractice when they failed to properly interpret the ECG and refer Costello to a cardiac specialist for further treatment. (WPW syndrome is not fatal when promptly identified and treated.) However, the lawsuit alleged the defendants simply signed off that Costelllo's ECG was "normal" and that he was "OK" to continue playing baseball.
The lawsuit seeks unspecified damages on behalf of Costello's parents and his estate. The case remains pending before a Circuit Court judge in Lee County.
Speak with a Florida Medical Malpractice Attorney Today
No parent should ever have to bury a family member due to a preventable act of medical malpractice. If you have lost a loved one and believe that someone else's negligence was responsible, it is important to speak with a qualified Boca Raton personal injury lawyer as soon as possible. Contact Leifer & Ramirez today to schedule a free initial consultation with a member of our medical malpractice team.
Source:
floridapolitics.com/archives/493320-family-of-pro-baseball-player-ryan-costello-file-wrongful-death-lawsuit-in-lee-county/