Suspect arrested after tragic Hallandale hit-and-run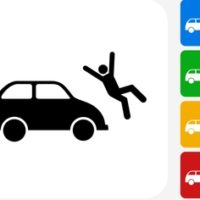 National data shows that fatal hit-and-run car accidents are on the rise across the country. Here in Florida, a 12-year-old girl became the victim of such a collision just last week. The young girl was reportedly crossing a street in Hallandale Beach and she was just about the reach the sidewalk when a red Dodge Dart accelerated and struck her. The child, who was thrown into the air upon impact, died about one week later in a hospital.
Witnesses told police after the crash that the driver sped away immediately after hitting the girl. On Monday, the child's loved ones held a vigil and on Tuesday a suspect turned himself into authorities.
The 25-year-old Hallandale Beach man is now facing a number of criminal charges, including vehicular homicide and leaving the scene of a car crash involving death.
The man's lawyer has said that the man was not behind the wheel of the hit-and-run vehicle, but that he turned himself in because he was under investigation.
If this man was the driver, he may face a wrongful death lawsuit in addition to the criminal charges.
Unfortunately, in many cases hit-and-run drivers are never found. In such cases, Florida drivers are often able to obtain compensation for their injuries under their own insurance policies; however it can be important to seek legal counsel in order to obtain a fair settlement.
In the aftermath of a fatal hit-and-run family members often do not know where to turn. It is often beneficial for families to talk to a car accident attorney about their rights to obtain compensation and to pursue justice after such a tragedy.
Source: Sun-Sentinel.com, "Hallandale police arrest suspect in hit-run that killed girl, 12," Tonya Alanez, Nov. 26, 2013