Supreme Court Declines To Consider Ex-Army Cadet's Rape Lawsuit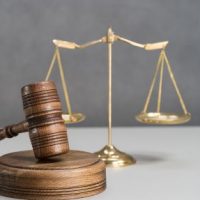 Personal injury lawsuits against a government agency are always more complicated than those involving individuals or private businesses. In the United States, the general rule is that a government has "sovereign immunity" from civil suits unless there is an express waiver in place. When it comes to routine personal injury claims–say, a car accident caused by a negligent government employee–Congress and the Florida legislature have laws in place that waive sovereign immunity and permit an injured party to seek damages, albeit under certain rules that must be strictly followed.
Justice Thomas Urges Colleagues to Overturn 70-Year-Old "Policy Decision" That Discriminates Against Servicemembers
Even with the waiver of sovereign immunity, however, there are still situations where victims may be denied their day in court. A recent opinion from Supreme Court Justice Clarence Thomas highlights one such situation. On May 3, the Court announced it would not hear the case of Doe v. United States. The unidentified plaintiff in this lawsuit was a cadet at the United States Military Academy in West Point, New York. While attending the Academy, the plaintiff said she was raped by a classmate. She subsequently sued the federal government, alleging the Academy's sexual assault policies "were inadequate to protect students from sexual violence."
The Federal Tort Claims Act (FTCA) is the statute that permits personal injury lawsuits against the federal government. But in this case, a federal appeals court in New York held that notwithstanding the FTCA, sovereign immunity still barred the plaintiff's claims under a 1950 decision from the Supreme Court, Feres v. United States. In that case, the Court held that members of the military could not sue the government "for injuries incident to military service."
The Supreme Court has the discretion to hear appeals from the lower courts when 4 of the 9 justices concur. Here, there were not 4 votes, so the lower court's ruling stands. Justice Thomas opted to write an opinion expressing why he voted to hear the case. Thomas argued the Court should overturn Feres, since it represented a "policy judgment" that was inconsistent with the law. Thomas said the FTCA "renders the United States liable to all persons, including servicemen, injured by the negligence of Government employees."
Thomas also pointed out the Court's continued reliance on Feres created an absurd situation. He offered a hypothetical example of "two Pentagon employees–one civilian and one a servicemember" who get hit by a bus in the Pentagon parking lot. Under Feres, the civilian could file a personal injury lawsuit against the government, but not the servicemember. Thomas went on to note the lower courts have not even applied Feres consistently, allowing some servicemember claims but not others.
Speak with a Florida Personal Injury Attorney Today
Unfortunately, the law is littered with conflicting rules and decisions like this one. That is why you should never assume you will be able to sue a negligent party for damages following an accident. You should always seek out qualified legal advice and representation from an experienced Boca Raton personal injury lawyer. Contact Leifer & Ramirez today to schedule a consultation.
Source:
supremecourt.gov/orders/courtorders/050321zor_k536.pdf