Judge Does Not Accept New Theory of Car Accident That Led to $1.4 Million Personal Injury Award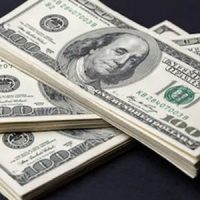 Before you file a personal injury lawsuit following a car accident, it is critical to conduct a thorough investigation into the parties involved. For example, if you are hit by a vehicle owned by a business, you need to research that business and learn about what insurance policies, if any, may cover that vehicle. It is important to figure all of this out before you get into court, because once you present your arguments to a judge, it is difficult to change your story later.
A recent decision from a federal judge here in Florida provides a case in point. In June 2016, the defendant in this case was involved in a car accident. The defendant had just received an outpatient procedure from a surgery center in Coconut Creek. A medical transportation company called Sunrise was supposed to transport the defendant from post-op care back to his house.
Sunrise was supposed to pick up the defendant at 3 p.m. But when 3:30 came and went and the Sunrise vehicle had yet to arrive, the surgery center made multiple calls to Sunrise. Eventually, a vehicle arrived two-and-a-half hours late to take the defendant home.
The identity of this "vehicle," and its insurance status, later became the subject of this federal lawsuit. Initially, the defendant was actually the plaintiff in a Florida state court lawsuit against Sunrise. In that case, the defendant testified that the vehicle that took him home was not the medical transport van he was expecting; rather it was a black BMW that was apparently the personal car of Sunrise's owner, who was also the driver.
More to the point, the driver operated the vehicle in a reckless manner. He sped over a speedbump, jostling the defendant in his delicate post-op condition. As a result, the defendant said he sustained serious, long-term injuries.
The defendant's personal injury lawsuit ultimately proved successful, at least in the sense that the jury ruled in his favor and ordered Sunrise to pay him nearly $1.4 million in damages. The problem was that Sunrise did not have that kind of money. So the defendant then sought to collect from the company that insured Sunrise's vehicles, RLI Insurance.
This prompted RLI to file the federal lawsuit, alleging it was not responsible for covering the accident, as it occurred in the owner's personal vehicle. RLI said it only insured the company's actual delivery vans, not the owner's personal BMW. At this point, the defendant tried changing his story, suggesting that he did not remember the exact vehicle that picked him up and that it could have been a delivery van. He did not actually testify as such, but rather tried to introduce circumstantial evidence that other people saw him getting out of a van on the day in question.
The judge was not buying this. He ruled RLI was not responsible for the judgment against Sunrise, noting that the "undisputed" facts showed that "no one ever saw him ride home in" a white van on the day of his accident. Nor could he prove that he rode in any vehicle actually insured by RLI that day.
Speak with a Boca Raton Car Accident Attorney Today
It is important to get the facts right at the outset of a personal injury case, especially when dealing with insurance companies that will expend every effort to avoid paying up. So if you have been injured in a car accident and need legal advice from a qualified  auto accident lawyer, contact Leifer & Ramirez today to schedule a consultation.
Source:
acholar.google.com/scholar_case?case=9287824732399719989