How Does Bankruptcy Affect a Personal Injury Claim?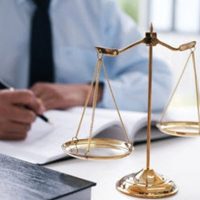 It is not uncommon for car accident victims to win large personal injury awards from a jury. But collecting on that judgment is often easier said than done. A defendant who is unable to pay the judgment may decide to file for bankruptcy. So how does that affect the accident victim's rights?
Discharging a Personal Injury Debt in Bankruptcy
The short answer is that in most cases, the plaintiff will walk away with little, if anything, from their actual judgment. Bankruptcy enables debtors to discharge most of their debts. A discharge does not mean the debt goes away; it simply means the creditor can no longer take legal action to collect the debt. So if you have a personal injury judgment against a bankrupt defendant, a discharge leaves you with no legal recourse to go after the defendant's assets outside of the bankruptcy process.
The problem that personal injury plaintiffs face is that their debts are usually among the lowest priorities for a bankruptcy court. Whatever assets the bankrupt defendant has must first go towards paying any secure debts–such as their home mortgage or car loan–followed by "priority" unsecured debts, including child support and tax debts. Personal injury judgments usually take the lowest priority with other unsecured debts.
Now, there are two notable exceptions to the discharge rule. A bankruptcy court cannot discharge a personal injury award if it arose from the "unlawful" operation of a vehicle due to intoxication or drug use. In other words, if a drunk driver slams into your car, any personal injury award you obtain against that driver cannot be discharged in bankruptcy.
The second exception is for any judgment arising from "willful and malicious injury." This means that the accident must have been the result of a deliberate act, as opposed to mere negligence. If someone was texting on their phone and caused a car accident, that would not be considered a willful and malicious act. But if a driver deliberately tried to run someone over, any subsequent personal injury award obtained by the victim could not be discharged in bankruptcy.
What If I am the Plaintiff and Need to File for Bankruptcy?
On the flip side, if you are the plaintiff–or potential plaintiff–in a Florida personal injury case, you may be wondering how filing for bankruptcy would affect your ability to recover damages. The answer to this question largely depends on when the accident occurred.
The basic rule of bankruptcy is that any claim arising before your filing is considered part of your bankruptcy estate. So let's say you are involved in a car accident on January 1, 2021. You file for bankruptcy two weeks later, on January 15. Even though you have yet to file a personal injury lawsuit for your earlier accident, your potential claim still becomes part of your bankruptcy estate. This means that a court-appointed bankruptcy trustee will decide whether to pursue the case on your behalf. If you get into an accident a week after filing for bankruptcy, however, any potential claim is not part of your bankruptcy estate.
Speak with a Florida Personal Injury Lawyer Today
If you have additional questions or concerns about how bankruptcy may affect your rights in a personal injury case, contact the personal injury attorneys at Leifer & Ramirez today to schedule a consultation.