How To Prove The Other Driver Was Distracted?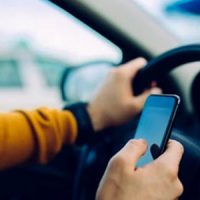 If you were involved in an automobile accident caused by a distracted driver, you probably wonder what evidence you need to prove that the other driver was distracted. The evidence you can use to prove the other driver's distraction plays an important role in determining who is liable for the accident, and it is essential to take steps to gather enough proof to support your claim.
If you do not know where to start, our Boca Raton distracted driving lawyers at Leifer & Ramirez can help. We assist individuals who were injured in collisions caused by distracted drivers by helping them gather all available evidence to prove the at-fault driver's distraction.
5 Types of Evidence to Prove the Other Driver's Distraction
Everyone knows that distracted driving is dangerous and has the potential to be deadly. According to the National Highway Traffic Safety Administration, more than 3,100 Americans died in collisions involving distracted driving in 2020.
These are the five types of evidence that can be used to prove that the other driver was distracted at the time of the accident.
Eyewitness Testimony
If there were any eyewitnesses present at the scene of the accident, their testimony could be used as evidence to show that the other driver was distracted prior to or during the crash. Eyewitness testimony can provide valuable insight into how and why an accident occurred, including if they noticed any signs of distraction from either driver leading up to or during the collision.
The Police Report
The police report filed after an accident can be a crucial piece of evidence when proving that a driver was distracted at the time of a crash. It will include details about how and why it happened, as well as any citations given out by officers on the scene. It is important to obtain a copy of this report shortly after an accident occurs so that all relevant information is included.
Testimony from Accident Reconstruction Experts
An accident reconstruction expert is typically called upon after an automobile collision in order to recreate what happened at the time of impact. They use specialized techniques and tools such as 3D scanners or computer-aided design software in order to create an accurate description and analysis of an incident. These experts can also testify regarding whether or not either party was distracted prior to or during the collision which could potentially sway a jury's opinion in favor of one party over another should it go before court proceedings are necessary.
Phone Records and Other Electronic Records
Phone records and other electronic records such as texts, emails, social media posts, etc., may provide further proof if they were sent around or near the time of impact. These records could be used in court proceedings if they show that either party was using their phone while driving which would then constitute negligence on their part due to being distracted while behind the wheel.
The Distracted Driver's Admission of Guilt
A direct admission from either party involved in a car crash admitting guilt for being distracted could be used as evidence for legal proceedings if necessary. This type of acknowledgment should always be taken seriously as it could potentially influence a judge's ruling if presented correctly before court proceedings begin.
Get the Legal Guidance You Can Trust
Proving that another driver was distracted at the time of your car accident can be difficult but not impossible with proper evidence-collection techniques such as those discussed above. It is important to remember that each situation is different, so it's best practice to consult with a skilled attorney who has experience dealing with accidents involving distracted drivers. Reach out to our attorneys at Leifer & Ramirez to discuss the facts of your case. Call 561-660-9421 today.
We serve clients throughout the state of Florida, including Boca Raton, Delray Beach, Pompano Beach, Deerfield Beach, Fort Lauderdale, and West Palm Beach.
Source:
nhtsa.gov/risky-driving/distracted-driving