How Florida Personal Injury Settlements Can Still Lead To Litigation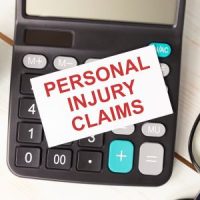 Personal injury cases are usually resolved by some sort of settlement. But a settlement is more than a "handshake" agreement. It is a written contract subject to many of the same rules as any other business agreement. And if a dispute arises over the interpretation of a personal injury settlement, a Florida court will look to the "intent of the parties" in resolving the matter.
Federal Appeals Court Holds Settlement Did Not Bar Party from Asserting Rights Against Potential Counterclaim
A recent decision from the U.S. 11th Circuit Court of Appeals, Martinez v. Reynolds, provides a useful illustration of this principle. This case arose from a 2019 boating accident near Key Largo involving two operators, named Martinez and Reynolds, respectively.
Essentially, Reynolds' boat collided with Martinez's boat. Reynolds was traveling much faster–about 55 miles per hour versus 30 for Martinez–and Martinez and his passengers sustained injuries in the accident. Florida officials later pursued criminal charges against Reynolds for the accident and found Martinez was not responsible.
Unlike car accidents, boating accidents are governed by federal maritime law. Specifically, the Shipowner's Limitation of Liability Act allows a vessel owner to seek a judicial declaration limiting their liability for an accident to the value of their boat. This can be especially useful where, as in this case, there may be multiple victims who may have a personal injury claim against the vessel's owner.
Reynolds filed a petition in federal court to limit his liability in accordance with the Act. Martinez then asserted his own claims for damages. Reynolds replied with a counterclaim for his own damages.
The parties ended up signing a settlement agreement where Martinez released his claim against Reynolds. This agreement did not cover Reynolds' counterclaim against Martinez. That litigation continued.
Martinez then filed his own petition under the Limitation Act, seeking to limit his potential liability for Reynolds' counterclaim to the value of Martinez's vessel. Reynolds argued this violated the settlement agreement. As Reynolds read the contract, Martinez was barred from pursuing any further legal action against Reynolds, including asserting his rights under the Limitation Act.
Although the trial court agreed with Reynolds' interpretation, the 11th Circuit did not. The appellate court held that reading the settlement agreement as a whole, it only released affirmative claims made "by" Martinez against Reynolds. The agreement said "nothing about Martinez's own liability or his right to seek to limit that liability."
The 11th Circuit further noted that when a shipowner files a petition under the Limitation Act, they are not suing anyone. Rather, they are asserting a defense against possibly being sued. The affected parties may choose to appear in the limitation proceeding, but they are not required to do so.
Speak with a Florida Personal Injury Lawyer Today
Just as you would with any written contract that significantly affects your rights, it is always best to seek counsel before settling an accident claim. If you need to speak with a qualified Boca Raton personal injury attorney, Contact Leifer & Ramirez today to schedule a free consultation.
Source:
scholar.google.com/scholar_case?case=7535250825547185757