How Diversity Jurisdiction Works In Florida Personal Injury Cases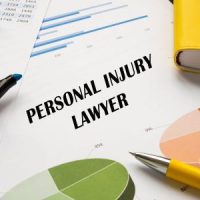 Most personal injury lawsuits are filed in state court. The reason for this is simple: Personal injury claims are generally governed by state law. But there are situations where a federal court may hear a personal injury lawsuit, and as a result you end up dealing with a mixture of state and federal law.
For example, let's say you are injured in a trucking accident caused by an 18-wheeler. The accident took place in Florida. You live in Florida. But the driver and owner of the truck reside in another state. This creates what the law calls "diversity jurisdiction," meaning there is a diversity of citizenship between the parties. In the United States, federal courts can hear diversity jurisdiction cases provided the amount in controversy–i.e., the amount of damages you are seeking from the defendants–exceeds $75,000.
Defendants often invoke diversity jurisdiction to transfer a personal injury lawsuit initially filed in state court to federal court. This is known as removal. A plaintiff can also file a case directly in federal court if they wish and can establish diversity jurisdiction. But defendants often favor removal because they think their case has a stronger chance in federal court.
One reason for this is that even though federal courts must apply the substantive law of the state where the case originated, the federal court must still apply its own procedural rules–i.e., how to conduct the trial–which, again, many defendants (especially corporate defendants) consider more favorable to their position.
Judge Rules Federal Law Overrules Florida Rule on Punitive Damages Claims
That is not to say that federal procedural rules never benefit a personal injury plaintiff. Indeed, just recently a federal judge here in Florida cited a critical difference in federal and state rules to deny a defense motion to dismiss a claim for punitive damages in a personal injury lawsuit.
This particular case involves a product liability claim. The plaintiff sued the defendant, alleging he was injured by a defective product designed and manufactured by the defendant. The plaintiff's complaint included a demand for punitive damages.
The defense moved to dismiss this part of the lawsuit on the basis the plaintiff failed to comply with Florida law. Specifically, state law provides that a plaintiff cannot make a claim for punitive damages in their initial complaint unless they first obtain a "judicial determination" that there is a "reasonable basis" to recover such damages.
But as the federal judge overseeing this case explained, that is a matter of procedural, not substantive law, and as such it is overruled by federal procedural law. In fact, federal courts in Florida have long held that the state's requirement for a "judicial determination" in punitive damage cases does not apply to cases tried in federal court under diversity jurisdiction. As such, the plaintiff could proceed with his claim for punitive damages.
Speak with a Florida Personal Injury Attorney Today
Pursuing a personal injury lawsuit means sorting through a large amount of legal rules and court procedures. That is why it is essential to work with an experienced Boca Raton personal injury lawyer who can guide you through the process. Contact Leifer & Ramirez today to schedule a free consultation with a member of our team.
Source:
scholar.google.com/scholar_case?case=11702757989637011496