Florida Wine Maker Recalls Bottles of Wine for Containing Bits of Glass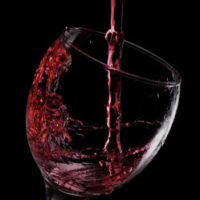 Seavin, Inc., a company that bottles wine in Florida, has recalled two brands after discovering that select bottles may contain small bits of glass. The brands recalled include the Lakeridge and San Sebastian wines. The voluntary recall came after the third-party manufacturer of the wine bottles used by Seavin, Inc. announced that small bits of glass may have fallen into other bottles when a bottle broke during production.
Although no injuries have been reported, the company recommends that consumers who purchased the two brands of wine in the recall throw away the product and do not drink the wine. Seavin, Inc., says it will issue full refunds to consumers with reasonable proof of purchase.
What is Product Liability?
We use a variety of products every single day, and although we don't always know where the products come from, we trust that they are safe to use. However, in some situations, like in the example above, a product can turn out to be faulty and cause harm to a person, or in some severe cases, death. Florida laws say that consumers are entitled to compensation if they are injured by a defective product. These lawsuits hold manufacturers accountable when making their products.
Types of Product Liability Claims
Product liability claims result from a variety of situations, but most of them stem from three common types of defects:
Design Defects – This type of claim is based on defective product designs. These claims must prove that the manufacturer's intended use for the product turned out to be faulty making the product unreasonably dangerous. This type of defect is based on the design alone, and not the manufacturing process.

Manufacturing Defects – This is the most common type of product liability claim. These lawsuits are based on manufacturing defects that made a safely designed product unsafe due to a defect that occurred during manufacturing. That is the case of the Seavin, Inc. product. The product was safe, but it was the bottling process that made the product unsafe to consume.

Marketing Defects – This is a defect that focuses on the marketing of a product instead of the design or manufacturing. This involves products where the distributor failed to include warnings about the product. These claims are sometimes referred to as warning and/or labeling defects. These claims attempt to prove that the risks of the product would have been minimized if the product would have had reasonable warnings or instructions and failure to do so resulted in an injury. This type of claim is common with prescription medications.
How an Experienced Product Liability Attorney Can Help
Like with other types of personal injuries, there are specific time limits, or statute of limitations, to product liability claims. In Florida, the statute of limitations is four years for most cases, but in some cases that time limit decreases to two years. Product liability laws in Florida say that even if you were partially at fault for an accident, you may still be entitled to compensation.
Obviously, the law surrounding product liability are complex, making it important to consult with an experienced product liability attorney as soon as possible if you've been injured. The attorneys at Leifer & Ramirez have years of experiencing handling product liability claims. Contact us today for a consultation at one of their convenient Florida locations.
Resources:
leg.state.fl.us/statutes/index.cfm?App_mode=Display_Statute&URL=0000-0099/0095/Sections/0095.031.html
news4jax.com/consumer/certain-bottles-of-florida-wine-recalled-for-containing-small-bits-of-glass