Florida Uninsured Drivers and Securing Financial Recovery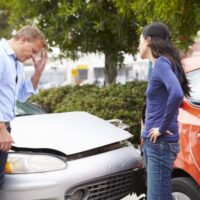 In the state of Florida, the prevalence of uninsured drivers on the roads is a major concern, and this can be a particularly thorny situation when it comes to vehicular accidents and financial recovery. To work through the challenges of dealing with uninsured drivers after an accident in Florida, connect with a legal professional.
There are steps you can take to secure financial recovery if you find yourself struggling to access funds from an uninsured driver, and a Boca Raton auto accident lawyer can guide you through the process.
The Uninsured Driver Dilemma in Florida
Florida has one of the highest rates of uninsured drivers in the country. According to a recent study, a whopping 26% of drivers in the state are operating their vehicles without any insurance coverage at all. This is an incredibly alarming number that poses a significant risk to anyone sharing the road because an accident with an uninsured driver can lead to substantial financial burden, and securing financial relief can be complicated when a driver is not carrying an adequate level of insurance coverage.
There are personal injury protection (PIP) rules in the state of Florida. PIP requires drivers to carry auto insurance with a minimum coverage of $10,000 for PIP and $10,000 for property damage liability (PDL). Ignoring the law or choosing to remain uninsured is common, often due to financial constraints, but in the event of an accident this means injured parties are left vulnerable.
Being upset and panicked after an accident with an uninsured driver is normal, but instead of reeling with confusion, take action to protect your rights and secure financial recovery.
Report the event. Call the police and ensure that an official police report is filed. Doing so will serve as crucial documentation.
Gather documentation. Collect as much evidence as possible as soon as possible, including taking pictures of the vehicles involved, damage sustained, and any visible injuries. It is also helpful to take note of any conditions that contributed to the accident, such as bad weather that resulted in poor visibility or damaged roadways that created hazardous driving.
Obtain information from witnesses. If others saw the accident happen, gather their contact information so you will be able to reach them should their account of the event provide valuable support for your claim.
Notify your own insource. Let your insurance company know about the accident. It may be possible to achieve financial relief from your own coverage, particularly uninsured motorist coverage is part of your policy.
Consult with an Injury Attorney
Reach out to a reputable Boca Raton auto accident lawyer who has experience with uninsured driver cases. When an attorney has had success in similar cases, they can guide you through the legal process and fight for the compensation you deserve.
Are you unsure what to do after a collision with an uninsured motorist? Whether the accident occurred in Delray Beach, Deerfield Beach, or Pompano Beach, the seasoned car accident attorneys at Leifer & Ramirez can assist you in the recovery process. Book your fee-free consultation today, call 561-660-9421.