Five Signs You May Need a Personal Injury Attorney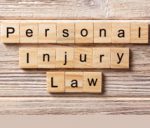 The Centers for Disease Control and Prevention reports that there are over 83 million visits each year to the doctor's office for injuries and another 42 million visits to emergency rooms. With those statistics, it is obvious that some of the people injured could likely use the assistance of an experienced personal injury attorney.
If you have sustained injuries at the hands of a negligent person, you may have cause for a lawsuit. In some situations, only a personal injury attorney will be able to get you the compensation that you deserve for your injuries and damages. Below are a few of the most common signs that you may want to speak to an experienced attorney:
You suffered serious, permanent, and/or disabling injuries. If you suffered injuries that were significant enough to prohibit your ability to work or perform your daily activities, or if you sustained injuries that will require long-term care or leave you permanently disabled, you need to consult with an attorney. The amount of compensation you will get depends on how severe your injuries are, but an attorney can negotiate a settlement that is fair and will cover your recovery and medical expenses.

Liability isn't clear. If there were several parties involved in your accident, more than one person could be responsible for your injuries. In these situations, insurance claims can get extremely complicated and there may not be as much settlement money to go around to all the parties involved. You could also be deemed partially at fault and have your possible compensation reduced.

You have medical and car repair bills due to the accident. Sometimes the damages and injuries in a vehicle accident are obvious, but even if you've sustained medical bills totaling over $1,000, you should consider hiring an attorney to handle your case for you. They have the knowledge to negotiate a fair settlement with the insurance adjuster.

Your health is worse, or you have been injured due to the negligence or incompetence of a doctor or healthcare professional. We all know that not all conditions and diseases can be cured. However, doctors, nurses, and other healthcare providers have a duty to provide their patients with a certain level of care. Failing to provide appropriate care could result in medical malpractice claims. These claims are very complex and often require medical testimony from experts, and are best left to a personal injury attorney that is familiar with medical malpractice.

Your accident was the result of a defective car part. If the accident wasn't due to your negligence or the negligence of another driver, it could have been caused by a defective part in your vehicle. If so, the manufacturer may be responsible for the damages that resulted from your accident. An experienced attorney can help you navigate the complicated legal system and make sure that all possibilities are considered.
Discuss Your Case with an Experienced Personal Injury Attorney
There are time limits to file a personal injury case in the state of Florida. In most cases that time limit, or statute of limitations, is four years from the date of the accident. This means that you don't want to delay discussing your options with an experienced personal injury attorney. The Florida attorneys at Leifer & Ramirez have years of experience helping clients just like you. Contact us today to schedule a consultation and start the process to getting the compensation you deserve.
Resources:
leg.state.fl.us/Statutes/index.cfm?App_mode=Display_Statute&URL=0000-0099/0095/Sections/0095.11.html
cdc.gov/nchs/fastats/injury.htm