Does My Boss Have To Pay For My Car Accident If I'm Injured While Traveling To A Job?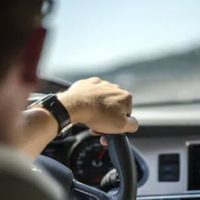 When it comes to personal injury cases, an employer can often be held liable for the negligent acts of their employees. To give a common example, say a driver is making a delivery for their employer and they cause an accident by running a stop sign. The people in the other car who are injured can sue and collect damages from the negligent driver's employer. In this context, the employer is said to be "vicariously liable" for their employee's actions.
But does this work with respect to the plaintiff's employer? In other words, say you are injured in an accident while performing a task for your employer. Now, you normally cannot sue your employer for work-related injuries. But you can receive workers' compensation benefits.
Florida Appeals Court: Man Hit By Drunk Driver Not Entitled to Workers' Compensation
But even here, the rules are a bit more complicated than you might think. A driver performing a delivery is performing a work-related task. An employee who is simply commuting to work, however, is not considered "at work." So if you get into an accident while driving to the office in the morning, then you do not have any legal claim for compensation against your own employer. This is known as the "going and coming rule" in Florida.
The Florida First District Court of Appeals recently addressed this rule in a case, DSK Group, Inc. v. Hernandez, where the injured employee was driving to a job site. Here, the employee-plaintiff worked for the defendant-employer, a home remodeling company. The defendant only paid the plaintiff an hourly wage for his actual work done at the job site. The defendant did not compensate the plaintiff for his time spent traveling to the job sites.
One morning, the plaintiff drove his car from his home to the first job site he was scheduled to work at that day. During the trip, he was hit by a drunk driver. The plaintiff subsequently filed for workers' compensation benefits. Although a workers' compensation judge agreed the plaintiff was entitled to benefits, the First District reversed, citing the coming and going rule.
As the appellate court saw the facts, there was no question this was simply a case of an employee making an ordinary commute to work. His workday did not start until he "clocked in" at the job site. The coming and going rule therefore applied.
Speak with a Florida Car Accident Attorney Today
It is important to note that even in cases where an employee is entitled to workers' compensation benefits following a car accident, that does not prevent the employee from also filing a personal injury lawsuit against the negligent driver. That is why if you are injured in any sort of accident it is best to consult with a qualified Boca Raton personal injury lawyer as soon as possible. Contact Leifer & Ramirez today to schedule a free consultation.
Source:
scholar.google.com/scholar_case?case=10969471811359687903