The Dangers of Riding in an Open Truck Bed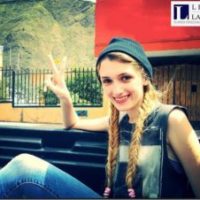 Most people have fond memories of riding in an open truck bed as a kid or teen. It's an activity that is synonymous with summer, cookouts, camping, and Americana.
If you're a parent, you may have even allowed your child to take a quick spin around the block or up the street in the back of a truck. You're going slow, and it's just up the road – what's the harm, right?
The reality is that riding in the back of a truck can lead to a catastrophic accident, even at slow speeds, and even if you're only traveling to the corner store for a snack or some food for a cookout.
Car accidents happen all the time, and you simply can't control the actions of other drivers. Florida car accident lawyers know how devastating these cases are for families, which is why we do everything we can to warn people of the dangers.
Is It Legal to Ride in the Open Bed of a Truck?
Drive down any road in Florida in the summer, and you have a decent chance of seeing someone cruising along in the back of a truck.
In Florida, however, it is illegal for anyone under the age of 18 to ride in an open truck bed without a restraint. Section 316.2015 also prohibits children under 18 from riding on the exterior of a vehicle, whether a running board, bumper, hood, trunk, radiator, or fender.
Unless your truck has a restraint system in the bed, the law prohibits you from driving with a minor passenger in the back.
What about Dogs in an Open Truck Bed?
Unlike other states, Florida law is silent on transporting animals in the open bed of a truck. House Bill 281 would have addressed animals in the back of vehicles, however, the legislation was withdrawn in 2015.
Currently, it is legal to allow a dog or other animal to ride in an open truck bed in Florida, however, it is ill-advised. According to the Humane Society of the United States, 100,000 dogs are killed every year in pickup truck accidents.
Dogs can easily be thrown from a truck's bed during an accident. Animals can also be killed when they jump from an open bed at high speeds or into the path of another vehicle.
Why Riding in an Open Truck Bed Is So Dangerous
Every year, stories of people killed in pickup truck accidents surface, especially during the summer months. In 2014, Alabama state lawmakers tried to pass a bill prohibiting anyone under age 19 from riding in the back of a truck, but the bill was defeated.
The proposed legislation was prompted by a tragic accident that claimed four lives when a truck carrying 10 children in the truck's bed flipped over.
In a collision, passengers in the open bed of a truck have little to no protection. People can be thrown from the back of a truck even in a low-speed crash.
Passengers in these types of accidents have suffered broken bones, damage to internal organs, traumatic brain injuries, amputations, and serious road rash injuries.
Rear-end collisions are especially dangerous, as they can cause passengers in the truck bed to be launched over the truck's cab.
Don't Wait !Talk to an Expert Car Accident Attorney Today
If you or a loved one has been hurt in any kind of car accident, protect yourself by speaking to a Florida auto accident lawyer.
Related posts:
Is the Front Seat of Your SUV Really All That Safe?
Coping with Anxiety after a Car Accident